Revised with new information as of August 22, 2011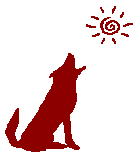 A free resource for nonprofit organizations, NGOs, civil society organizations,
public sector organizations, and other mission-based agencies
Jayne Cravens, www.coyotecommunications.com


Mission-Based Groups:
Use Your Web Site to Show Your Accountability and
To Teach Others About the Nonprofit / NGO / Charity Sector!

The number and tone of media stories regarding mission-based organizations/civil society and how they spent contributions in the wake of September 11, 2001, the tsunami in Asia, Hurricane Katrina, recovery efforts in Haiti and various other disasters over the last 10 years have done little to help such organizations better serve people in need. Rather, by concentrating on the few bad cases, or by misrepresenting administrative expenses as somehow completely unnecessary, these media stories have made potential supporters quite suspicious of all charities, and those these organization's serve pay the ultimate price.
There has never been a better time for not-for-profit organizations, non-governmental organizations/NGOs, grass roots organizations, schools, and other mission-based organizations to use technology to show their transparency and credibility, and to teach the media and general public about the resources and expertise needed to address critical human and environmental needs.
Make sure that your organization's web site CLEARLY states:
the history (including date of incorporation with your local government) and mission of the organization
what impact the organization has on the community or those the organization serves -- not the number of services you provide but, rather, what IMPACT these services have (and examples of such!)
the latest finances for the agency (a detailed list of the expenditures from the latest fiscal year is a must; at least a summary of income is also a must)
how to obtain a copy of the organization's 990 form (if the organization is based in the USA), and other official financial statements and government-filed documents (you can also simply scan these yourself and have them available for viewing on your web site)
names of board members
name and credentials of Executive Director, and other key staff
etc.
That's the minimum you must do to establish your organization as credible and accountable. But there's even more you can do :
post testimonials from those who have used or been served by your organization
post testimonials by representatives from government or other organizations endorsing your work
post photos of volunteers and staff in action, or of clients being served by your program
provide detailed information about how and why your organization involves volunteers, as well as how people can volunteer
blog about your work. Be open about challenges you've faced and how you are addressing them
post evaluation reports of your programs - including those that find fault
post white papers that would be helpful to others working in organizations with similar or related missions
link to media articles about your program, including those that are critical
Also, on your web site, in presentations, and in your funding proposals, TALK ABOUT THE DIFFERENCE TECH MAKES in your organization's work. Be as graphic and detailed as possible. How does the copy machine help meet your organization's goals and serve more people? What about computers and Internet access for all staff? What software is used by staff to help your nonprofit reach its goals, and why is it fundamental to your organization's success?

Let the public (and, hopefully, the media) understand that administrative activities are absolutely essential to help your organization serve even more people, do even more with donations, and engage in even more activities to meet the stated mission of the organization.

In addition: track your online profile. For instance, go to Google or any other online directory system and search for your organization's name, the name of your organization's executive director, your web address, or key phrases, such as:
the word "contact" and the name of your organization
the word "volunteer" and the name of your organization, or, a phrase relating to your mission
the word "donate" and a phrase relating to your mission
Doing these kind of searches can help you to see how easy it is for someone looking to volunteer with, donate to or contact an organization with a particular focus to be able to find you online. It also will give you an idea of how many web sites are linked to your organization's site, and what the media and other publications may have said about the head of your organization. You may find criticism or praise from a volunteer, donor, or client about your organization that you will want to address.
Also see:
See more resources re: Outreach & Engagement, With and Without Technology
---
Quick Links
---

my home page

my consulting services & my workshops & presentations



my credentials & expertise

My research projects

My book: The

Last

Virtual Volunteering Guidebook



contact me or see my schedule



Free Resources:
Community Outreach, With & Without Tech

Free Resources:
On Community Engagement, Volunteering & Volunteerism

Free Resources:
Technology Tips for Non-Techies

Free Resources:
Web Development, Maintenance, Marketing for non-Web designers

Free Resources:
For people & groups that want to volunteer

linking to or from my web site

The Coyote Helps Foundation

Jayne's Amazon Wishlist

me on social media (follow me, like me, put me in a circle, subscribe to my newsletter)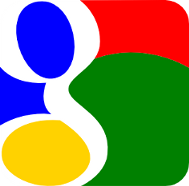 ---
Disclaimer: No guarantee of accuracy or suitability is made by the poster/distributor. This material is provided as is, with no expressed or implied warranty.
Permission is granted to copy, present and/or distribute a limited amount of material from my web site without charge if the information is kept intact and without alteration, and is credited to:
Otherwise, please contact me for permission to reprint, present or distribute these materials (for instance, in a class or book or online event for which you intend to charge).

The art work and material on this site was created and is copyrighted 1996-2017
by Jayne Cravens, all rights reserved
(unless noted otherwise, or the art comes from a link to another web site).