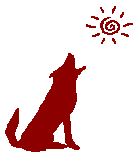 Contact Information for Jayne Cravens

I probably really want to hear from you.

But FIRST, before you contact me:
please do NOT ask me for grants advice/funding suggestions beyond what I already freely offer in this document, unless you are willing to pay a consulting fee for this information

please do NOT ask me to recommend a volunteer management/constituent management software package - I provide the list of everything I know about, but the choice is up to you

please do NOT ask me to review your web site or your software and provide feedback,unless you are willing to pay a consulting fee for this information)

please do NOT ask me how to start a nonprofit organization (this information is oh-so-easy to find online).

please do not write and say "I need to talk to you by phone" and offer no information about the nature of your inquiry.

please do NOT start your email off with "Dear Sir." If you think I'm a man, then you haven't really read my web site, or you assume everyone on the Internet is a man and, either way, it's insulting and I'm not going to be open to anything you say, quite frankly.
That said, please DO contact me if you have a question about my web site, my availability for consulting, nonprofit management, communications for nonprofit/NGO or government initiatives, volunteer engagement, virtual volunteering/microvolunteering, Afghanistan, Kentucky, Oregon, my dog... I love hearing from university-based researchers, members of the press, bloggers, students, nonprofit/NGO employees and volunteers - most anyone. And not that it is very easy to sweet talk me into reviewing your thesis or offering academic research advice (especially if you share your final paper with me).

But, please, for my sanity, respect those bullet points. I receive hundreds of emails a day. You read that right: hundreds. And I have no staff - it's just me here.

And remember that, while I do give away a tremendous amount of information and advice away for free via my web site and on various online discussion groups, I'm also a consultant, and need to pay for rent, utilities, insurance, and groceries. I'm happy to give you a quote for my services, but please be as specific as you can about what it is you might want me to do.

If you are writing in regard to a particular Web page on my site
PLEASE give me the exact title of the page or the exact URL address - my web site is made up of a few hundred pages, and if you aren't specific, I won't have any idea what you are referring to. If you are writing to add something for this Web site, include your name, email address, Web address (if applicable) and the name of the company you represent (if any).

If you want to suggest a link FROM my Web site, please read this linking criteria.

If, after reading all of the above, you're in doubt about whether or not to write, please email me anyway; the worst that can happen is that I'll say no. I'm grumpy only with those people who don't read the above bulleted text or address me as "Sir" or "Mr."

If you want to talk by Skype, please email me with your contact information for either platform and your proposed day(s) and time(s) to talk. I'm usually on USA West Coast time (same as Los Angeles). View my public calendar if you want to figure out where I am and my availability.

To contact me via email, you must remove the word OINKMOO from my email address. SORRY for the inconvenience - but it helps so much in keeping robots from grabbing my email address and sending me things!




You can contact me via Yahoo instant messenger when I'm online; my Yahoo i.d. is jcravens42 (this is cross platform with Windows Live/MS Messenger, AIM, and the IM programs in FaceBook and MySpace).

If you would like to try talk online via voice or video conference, I can use Skype, WebEx and GooglePlus, as you like. I do not "hang out" on iVisit nor Skype -- if you want to talk via either, please email me to set up a time.

Or, if you would like to talk via phone, please email or IM me for my phone number and to set up a time to talk.

Contact me via email or IM if you need a postal address for me (please say why you need such).
---
my consulting services | about Jayne Cravens | return to home page | linking to or from these pages
The art work and material on this site was created and is copyrighted 1996-2013
by Jayne Cravens and Coyote Communications, all rights reserved
(unless noted otherwise, or the art is a link to another web site).