Last Revised May 1, 2017

Advice Re: Choosing Volunteer Management Software
For many years, I defined volunteer management software as software that actually has "volunteer" somewhere in its official description (it does NOT have to be called "volunteer management" software, however). If the software package didn't talk about volunteer tracking somewhere on its web site, and not just in passing, I wouldn't refer to it as volunteer management software. And for almost two decades, I tried to maintain a list of all such volunteer management software - and even with my strict criteria, there was more than 50 software packages.
But now, organizations that engage volunteers use one software package to track all kinds of constituents - funders, clients, customers, and, yes, volunteers as well. Many organizations use software designed to track paid employees or freelancers to, instead, track volunteers. And the needs of organizations are so drastically different regarding volunteer management software: an organization that has volunteers working as mentors with kids tracks those volunteers in completely different ways than a art museum tracks its volunteers. There are also highly-specialized nonprofit software out there -- to manage animal shelters, to manage museums, to manage arts organizations, etc. -- that may include a way to track some volunteering activities.
So, I'm officially giving up on trying to maintain a list of volunteer management software. If you want to see the last version of the list, go to archive.org and cut and paste this URL -- http://www.coyotecommunications.com/tech/volmanage.html -- into the Wayback Machine. Any version of the page from 2015 or 2016 will have the last version of the list (from November 2014).
This page is now advice for choosing volunteer management software: features to look for, questions to ask before buying, etc.
How to Choose Volunteer Management Software
Any software you use to track volunteers should allow you to do most of the following (IMO, these are ESSENTIAL features):
track all contact information about volunteers (postal address, phone number, email, etc.)
track where a volunteer applicant is in the volunteer orientation/participation process (completed application, completed orientation, current assignment or role, has a photo release form on file, inactive because of illness, permanently withdrawn, etc.)
track volunteer / community / constituent participation in events, online fora, etc.
track volunteer hours and/or contribution / accomplishment by week, month, quarter or year (personally, I prefer tracking accomplishments - means much more than hours in terms of volunteer value)
track volunteer hours and/or contribution / accomplishment by project
track volunteer impact beyond number of hours contributed (tracks their feedback about their assignments, tracks client and paid staff feedback about their work, etc.)
track volunteer skills
track volunteer availability and interests
track volunteer performance reviews/assessments by a variety of staff
create customized reports and export specific data for use on another platform (such as spreadsheets) on any combination of the above fields (a list of only those volunteers in a particular zip code who have completed the volunteer orientation and know HTML, for instance)
What also may be important for your software to track, manage and schedule volunteers: that volunteers can input at least some of their own information, with their own device (therefore, they all don't have to have Windows and a laptop to input their information, for instance - they could do it via an Android smart phone or an iPhone). If you have more than 50 active volunteers, then I think it's fundamental that the software you choose allows volunteers to update at least some of their information themselves, via the web. The money you spend in the short-term will save you huge amounts of staff time in the long-run.
What's probably most important in choosing software to manage all volunteer information is that it can track ALL of your volunteers
volunteers who take on defined roles for year (board members, a project leader, mentors, counselors, a volunteer web master, etc. - not just people that do shift work),
volunteers who help only at onsite events or one-time activities (help at a beach cleanup, usher at a performance, undertake microvolunteering, etc.),
volunteers who engage primarily online (helping by assignment, or by project, rather than taking on a role or following a schedule), etc.
You don't want to have to track some volunteers in the software and others in spreadsheets or another software - but you may have to, because there is no perfect package out there that will meet abslutely all of your needs. Also, some organizations that involve thousands of volunteers in large-scale, multiple onsite microvolunteering / episodic volunteering activities -- beach cleanup, trail re-building, invasive plant species pull-up, hackathon, etc. -- may want software that tracks

only

those thousands of "one-time", episodic volunteers, and to use something else for the volunteers who help in other ways.

I am NOT endorsing any software packages/platforms/products. It's up to YOU to further research and evaluate the individual products yourself.

Give up on the idea of finding software that will do everything you need it to do. You won't find it. If that is your dream, then your best bet would be to design your own tool using something like FileMaker Pro or Drupal.

Features from my old list

Here's what feature information I tracked in my list of volunteer management software. I list it here to help you evaluate software on your own:
Initial cost to purchase
Yearly subscription cost
# of orgs using this
year launched
operating system needed for admit (Widows? Mac OS X? Android? iPhone? Any?)
cloud software? (data accessed via Internet)
HQ Users can access info offline?
If web- based, is it WAI compliant
online access for volunteers to input some of their own data?
org can add & customize fields, the input screens & reports?
online users forum for peer - to - peer support?
can track volunteer hours / tasks by week?
can track volunteer hours / tasks by month?
can track volunteer hours / tasks by project?
can track volunteer skills?
can track volunteer availability & interests?
exports data into other types of files (e.g. spreadsheets)
more than one admin can access tool at once?
scheduling / shift management / calendar?
different users / distinct access levels?
Other things to ask a software company before purchasing:
how often the software is updated, the average cost of upgrades, and whether or not the company will continue to support software that is not updated

ability to track volunteer impact beyond just number of hours contributed (fields that allow user to type in qualitative data, such as observations, etc.)

Survey regarding volunteer management software

In March and April 2012, myself and Rob Jackson drafted and circulated a survey regarding software used to manage volunteer information. The purpose of the survey was to gather some basic data that might help organizations that involve volunteers to make better-informed decisions when choosing software, and to help software designers to understand the needs of those organizations. We also wanted to get a sense of what organizations were thinking about volunteer management software. We published the results of the survey here (in PDF). It includes an executive summary of our findings, as well as the complete responses to questions and our analysis of such. Rob and I did not have time to analyze all of the comments made in answer to some questions; for all questions, we listed the comments made, but we did not always offer any observations about such, or group the responses into categories. We welcome the efforts of other researchers to offer their own analysis of the data provided. You can make comments about the survey results on my blog.
Also see these database-related tip sheets:
Also see:
TechSoup
This comprehensive web site provides detailed information about a variety of technology-related issues specifically for mission-based organizations. This includes resources and advice regarding databases. TechSoup is a non-profit organization based in San Francisco, California.
Return to Nonprofit Tech & Tech4Good / Tech4Impact Resources
---
Quick Links
---

my home page

my consulting services & my workshops & presentations



my credentials & expertise

My research projects

My book: The

Last

Virtual Volunteering Guidebook



contact me or see my schedule



Free Resources:
Community Outreach, With & Without Tech

Free Resources:
On Community Engagement, Volunteering & Volunteerism

Free Resources:
Technology Tips for Non-Techies

Free Resources:
Web Development, Maintenance, Marketing for non-Web designers

Free Resources:
For people & groups that want to volunteer

linking to or from my web site

The Coyote Helps Foundation

Jayne's Amazon Wishlist

me on social media (follow me, like me, put me in a circle, subscribe to my newsletter)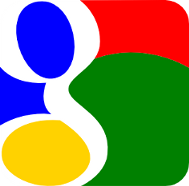 ---
Disclaimer: No guarantee of accuracy or suitability is made by the poster/distributor. This material is provided as is, with no expressed or implied warranty.
Permission is granted to copy, present and/or distribute a limited amount of material from my web site without charge if the information is kept intact and without alteration, and is credited to:
Otherwise, please contact me for permission to reprint, present or distribute these materials (for instance, in a class or book or online event for which you intend to charge).

The art work and material on this site was created and is copyrighted 1996-2017
by Jayne Cravens, all rights reserved
(unless noted otherwise, or the art comes from a link to another web site).