Revised with new information as of December 6, 2017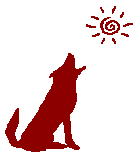 A free resource for nonprofit organizations, NGOs, civil society organizations,
public sector organizations, and other mission-based agencies
Jayne Cravens, www.coyotecommunications.com


Crowdfunding for Nonprofits, NGOs, Schools, Etc.:

How To Do It Successfully

Any organization can put a fundraising appeal on any social media channel, like Facebook, or a platform specifically for crowdfunding, like GoFundMe.
Will your organization get lots of money? No, mostly likely, it won't.
A lot of consultants will talk breathlessly about crowdfunding and bring up some of the high-profile, successful campaigns that have been undertaken, like xxx, implying that any nonprofit, non-governmental organization (NGO), school or other community initiative can bring in large amounts of money just by posting a request for money on the Internet. I'm here to be the reality check on that.
When crowdfunding works for MOST nonprofits, schools, etc., it works for the same reason that any fundraising effort works:
Because the potential donors have a relationship with the organization already, because they already know and trust the organization and feel good about it's work, etc.
Because the organization talks much more about what it is accomplishing and why it is essential than continually asking for donations.
Because the organization has transparent, well-documented information about its accounting and finances, particularly how donations are spent.
Because the organization makes it easy to donate.
Because the donor felt thanked and value for the donation they made previous to the one being asked for.
Also, crowdfunding is a supplement to all of the other fundraising activities a nonprofit should be undertaking. Rare is the organization that can rely solely on crowdfunding to primarily fund its operations.
Here are four reality checks you need to keep in mind if you want to crowdfund for your nonprofit, non-governmental organization (NGO), school or other community initiative:
There are not thousands of people with a big bag of money, who are surfing the web, trying to find a stranger in need to donate it to.

Pleas for money to "save" an organization, initiative or building may work - but just once. If you continually have "we're going to have to close our doors if you don't help NOW" pleas, you are going to close your doors.

The majority of successful crowdfunding efforts - few that they are - have raised small amounts of money from people that are already familiar with the organization, familiar because they have been volunteers, clients, previous donors, or are relatives of such. The more of these kinds of friends your organization has, and the more they care about your organization, the more money you will raise.

You are competing with several thousand other organizations and individuals that are trying to raise the funds, as well as all of the people raising money from friends for a run or walk they are going to participate in to benefit a nonprofit and individuals who are desperate for funds to pay medical bills, stay in their homes, etc.

Most crowdfunding efforts FAIL. Most efforts do not raise the needed money, and as a result, all money is returned to the people that pledged it.

Know those points before you invest the time in a crowdfunding platform to try to raise money.
Step One:
Pick something simple that you can campaign for, and a specific amount as your goal. In your appeal, you will note why you need the money, exactly how much you need, and what will happen if you don't raise the money. And be clear that this is a ONE time appeal, that you are not going to come back in six months and beg for more money.
The smaller the amount, the more likely you will be able to raise funds. $500 is far more realistic than $1500. Raising money for a specific component of a summer camp is easier than raising money for the entire camp. And, of course, pick a certain date by which you need this particular amount.
Step Two:
Have at least three people in mind who you know will give money to your cause. Talk to those three or more solid supporters in person, tell each of them what you are going to do, and ask them if, right after you launch the campaign, they would make a donation online, on whatever platform you choose, and to make a public comment along with the donation about why they are making the donation. Also ask those core supporters to immediately share that they have made a donation, along with a link to your campaign, on all of their social media channels - and help them craft the message they will post. It is vital that you have these core supporters who will immediately support your effort - it does not reflect well on your effort if, days after launching, no one has given any money.
Step Three:
Launch your appeal on a crowdfunding site (scroll down for options). Choose ONE site - do not pick several.
Step Four:
Share the fundraising appeal via your social media accounts. Ask volunteers to share the appeal with their friends via their social media accounts as well, and give them guidance on messaging. You can ask staff, but make it clear that it is optional for them to do so - many people do not like mixing their work and personal life on social media. Also, ask the people who donate to say, at the time of their donations, why they are contributing to the cause, and encourage them to share with friends via social media that they have donated.
Step Five:
Thank every contributor personally, directly, and as immediately as possible.
Step Six:
Is there something unique or especially touching about your appeal? If so, local TV stations MIGHT be interested in talking about your appeal on a news cast.
Step Seven:
Give updates. You can do this on the platform itself, and then share a link to the appeal yet again on your social media accounts, like Facebook, noting the update ("We're halfway to our goal… We have 10 days left… ")
Fundraising platforms
Do NOT use more than one fundraising platform for people to donate through for your crowdfunding cause! That will NOT help you reach more people! Pick ONE where people will donate. That said, no matter what you pick, you should put links to your fundraiser on all social media you use, including Facebook.
Note: all fundraising sites take out a small portion of each donation for administrative and other costs, which can range from 5%-20% of funds raised.
But, with all that said - your messaging and relationships are everything when it comes to successful fundraising. If you haven't fully explored how you are going to do steps one through seven, your crowdfunding efforts will fail. Successful fundraising comes from a solid reputation, established credibility and long-cultivated trust, not from a snappy online campaign.
Other Fundraising Resources (on my web site or blog):
---
Quick Links
---
my home page
my consulting services & my workshops & presentations


my credentials & expertise
My research projects
My book: The

Last

Virtual Volunteering Guidebook


contact me or see my schedule


Free Resources:
Community Outreach, With & Without Tech
Free Resources:
Technology Tips for Non-Techies
Free Resources:
Web Development, Maintenance, Marketing for non-Web designers
Free Resources:
For people & groups that want to volunteer
linking to or from my web site
The Coyote Helps Foundation
Jayne's Amazon Wishlist
me on social media (follow me, like me, put me in a circle, subscribe to my newsletter)


---
Disclaimer: No guarantee of accuracy or suitability is made by the poster/distributor. This material is provided as is, with no expressed or implied warranty.
Permission is granted to copy, present and/or distribute a limited amount of material from my web site without charge if the information is kept intact and without alteration, and is credited to:
Otherwise, please contact me for permission to reprint, present or distribute these materials (for instance, in a class or book or online event for which you intend to charge).

The art work and material on this site was created and is copyrighted 1996-2018
by Jayne Cravens, all rights reserved
(unless noted otherwise, or the art comes from a link to another web site).