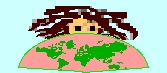 Advice for Women Travelers:
Transportation Choices


Getting from point A to point B takes patience. Treat transportation as part of your vacation/adventure. Create ways to enjoy the journey, and anticipate potential problems: make a great mix tape, have a great book to read while waiting for trains, have some munchies always available, etc.). If you don't treat transportation as part of your vacation/adventure, the result will be that delays, getting lost, and other problems will be much harder to deal with. Why let a layover in an airport ruin your whole trip? Take pictures of sleeping people.
Driving
This gives you a lot of freedom, and gives you a very intimate sense of an area. I did many road trips in the USA in the 1990s, and it made it very easy to take whatever I wanted with me (including my dogs) and go wherever I wanted, whenever I wanted. I never felt worried driving alone, although it was rare that I was on the road after dark. Abroad, however, driving is very expensive (fuel is much more expensive in Europe, for instance, than in the USA), and driving in Ireland and the United Kingdom present particularly annoying challenges for a Yank, female or not. Most of Europe has wonderful mass transit, which alleviates the stress of finding parking and paying for fuel, and leaves you more freedom to enjoy the view.

Flying
It's now possible to fly very cheaply within a European country. But with the craziness of how early you have to get to an airport, how much time it takes to get through security, and the risk of your bags being misplaced, I don't recommend it within one country in Europe unless it's going to save you massive amounts of money over a train or bus and saves you more than two hours on train trip. In most places, you are going to be safe if you are a woman traveling alone, but it's always a good idea to stay alert of your surroundings, even after you have gone through security.

Trains
Most of Europe has wonderful mass transit, which alleviates the stress of finding parking and paying for fuel, and leaves you more freedom to enjoy the view. I love trains, and they are always my personal preference for traveling just about anywhere (except the USA, where, outside of the East coast, they are virtually non-existent). I've ridden more trains than not by myself -- though never in a developing country. Please also see my advice about safety on trains and other places.

Buses
In the USA, because of its very poor transportation infrastructure and lack of trains, buses are often the only way to get from one major city to another, unless you have a car or can afford to fly. However, bus availability is decreasing in the USA every year, and I would never advise a woman to ride a long-distance bus alone at night. So in the USA, you often have no alternative for multi-city or multi-state travel other than a car or flying. In other countries, however, buses are often plentiful. Just make sure, when in another country, that you confirm your destination with the driver and/or other passengers, even if you are relatively sure you are on the right bus. I took the mini-bus in Jordan with my partner to Petra from Amman, with the assistance of a taxi driver who drove me and my partner from the hotel, and it was a fascinating experience. Would I do it alone? Yes, but I would have sat with another woman always and put on a token head-covering.

Mass transit
This comes in the form of buses, trains and light rail. It not only offers a much, much cheaper alternative to taxis, it also offers a way to get more in-touch with the flavor of a culture and community. It's always worth learning the options for a region or country you are going to visit. Car addicts tell me frequently, "I just don't have the PATIENCE for mass transit!", meaning they hate waiting at a station or stop for the transportation to arrive. Well, that's exactly how I feel about finding a place to park or getting lost in a car. I'd rather be stuck at a train station, reading my book or grooving on my iPod, than stuck in a car, frantically looking for a place to park. Single women should take care never to be alone in a train car, and to sit near the driver on a mostly-empty bus. And if anyone ever touches you in appropriately, follow the lead of the Italian and Greek women and RAISE A RUCKUS!!! Forget about being polite. Please also see my advice about safety on trains and other places.

Back packing
First, let's be clear: most back packers do NOT hike everywhere -- they do use various means of transportation to get where they need to go, even taxis sometimes. But in remote areas, indeed, back packers must sometimes hike from the train station to their accommodations, and this may be more than a couple of miles. And if you are back packing, your accommodations do not automatically have to be a youth hostel or camping; many back packers stay in bed & breakfasts or hotels. The advantage of the latter is that you can leave the back pack behind while you tour a city. If such is available and looks secure, consider storing your back pack at the storage provided at many European train stations.

Back packing in the USA is very difficult, given our poor train and bus systems, and lack of pedestrian walkways along most inter-city and inter-state roadways. But it can be, and has been, done. You have to be prepared for long periods of waiting and paying for taxis occasionally.

Hitching
I just cannot recommend this, even though I've met all sorts of people, including women, who have done it and had no problems. The thing about hitching is that you could meet 100 nice, supportive people -- it just takes one to ruin your trip and, maybe, your life.
Some Advice Re: Motion Sickness
I suffer from motion sickness. It gets worse every year. I can sit in the back of a car only for short distances, and have to ask the driver not to take curves too quickly. I cannot read in a car under any circumstances -- I can't even read messages on my cell phone. I can't sit backwards on a train, and can't read on a train except at night, and then only if it's not going through too many turns. A gently swaying ferry will ruin the day for me. The back of a bus is out of the question for me. I can't even watch movies that shake around too much.
Ofcourse, when I travel, I cannot absolutely control all of my transportation conditions, and can't avoid all of the above situations. So, when I take a trip, I have to take a lot of preventatives so that motion sickness doesn't ruin my trip:
Sea-bands, or Motion-Sickness Bands: you wear these around your wrists, and you must wear them exactly as the package describes. I wear these on any car trip, no matter how short; I even wear them on airplanes, even though I haven't yet experienced motion sickness on a plane.

Be careful with food: Some crackers or an apple on an empty stomach seem to help before a trip. Oily foods most certainly do not.

Ginger: this has been KEY for me. I drink ginger ale before and during a trip, and eat ginger root as well. I'd eat ginger cookies if I could find them in Germany. Note: ginger ale is VERY hard to find in some countries. Look up the word "ginger" in other languages before you visit a country where English isn't the native language.

Motion sickness pills: I take just a half of one, and then only before ferry rides or long car or bus rides. These pills will make me very sleepy, so I don't plan on driving at all, nor walking much even five hours after taking just half a pill.
_______________________________________________
_______________________________________________
If you have read this blawg, PLEASE
let me know
.
Comments are welcomed, and motivate me to keep writing -- without comments, I start to think I'm talking to cyberair.
---
Quick Links
---
| | | | | |
| --- | --- | --- | --- | --- |
| | | | | |
---
Disclaimer: Any activity incurs risk. The author assumes no responsibility for the use of information contained within this document.
This material is provided as is, with no expressed or implied warranty.

Permission is granted to copy, present and/or distribute a limited amount of material from my web site without charge if the information is kept intact and is credited to Jayne Cravens. Please contact me for permission to reprint, present or distribute these materials (for instance, in a class or book or online event for which you intend to charge).

The art work and material on this site was created and is copyrighted 1996-2013
by Jayne Cravens, all rights reserved
(unless noted otherwise, or the art comes from a link to another web site).


The personal opinions expressed on this page are solely those of Ms. Cravens, unless otherwise noted.