The Last Virtual Volunteering Guidebook available for purchase as a paperback & an ebook from Energize, Inc.

Updated January 1, 2018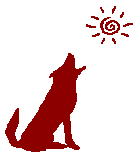 A free resource for nonprofit organizations, NGOs, civil society organizations,

charities, schools, public sector agencies & other mission-based agencies

by

Jayne Cravens

More resources at

coyotecommunications.com

&

coyoteboard.com

(same web site)



What's Interesting To Me These Days


There are not enough hours in the day for me to follow every trend, cause and issue in which I'm interested professionally (as well as personally). Plus, I don't have the money to do most of what I want to do: as a consultant, I have to do what I'm paid to do, and that means not having the funds to pursue many of my professional passions. Therefore, I have to budget my time and prioritize which issues and causes I'm going to follow regularly. And that means leaving a lot of things I'm interested in by the wayside, unfortunately.

Below is a list of my current professional priorities -- issues and trends that I'm actively researching, reading and writing about. These are the subjects I'm most interested in as a paid consultant or employee. With more time and funding, I would love to engage in any of these areas even more fully.

I'm sharing this because I'm interested in hearing from others who are involved in any of these issues and would like to work with me or just to share information. I'm also sharing this list as a way to answer to questions about what I'm doing professionally, and what I would like to be doing professionally.

This list changes about once a year. And to keep up to date with what's interesting to me, you can follow me on social media:
What's Interesting To Me These Days:
The impact of rumor, myths and "urban legends"

on development interventions, aid work and relief efforts, including disaster relief and response

, ways such have been addressed in various situations, and ways to prevent such from becoming a problem that defeats a much-needed program or activity. I've been researching this since 2004, before it was called "fake news."


Media Literacy
Lack of understanding about how to critically evaluate information from the Internet, television and radio, as well as the proliferation of urban legends, are leading to problems that aren't just annoying -- they are a threat to understanding among different cultures, to development interventions, and, in my belief, to our safety and security. I have been stunned again and again when a friend, a family member or a co-worker repeats some outrageous claim about a current event, a historical event, or a culture only because they read about it on the Internet, or heard it from a friend who has a friend, who has a cousin, who claims he saw it on TV. From Holocaust deniers to people who think the polio vaccine in Africa spreads AIDS, there are growing examples of the lack of media literacy. As Internet and other networking tool use spreads, so too does the need for people to learn how to critically evaluate the information they receive.


Communication That Changes Minds / Propaganda For Good / Communication to Build Trust
Propaganda is communications not just to create awareness, but to persuade, to change minds, and to create advocates. These are communications activities undertaken by governments, media, corporations, nonprofits, public health advocates, politicians, religious leaders/associations, terrorist groups, and on and on, and they arenít automatically bad activities: such messaging has inspired people to wear seat belts even before there were laws requiring such, to not drink and then drive, to engage in activities for sex that prevent HIV, to read to their children, to spay and neuter their pets, to a lessening of intolerance among different groups, and on and on. I use these techniques myself, to a degree, in trying to get nonprofits and government agencies to embrace virtual volunteering

and in

recruiting for diversity and in creating welcoming environments for everyone at nonprofit organizations and within government initiatives. Iím not just trying to create awareness about those concepts and practices; Iím trying to create buy-in for them, to break down resistance to them, to get initiatives to embrace them. Iím evangelizing. My fascination with propaganda is why I track how folklore, rumors and urban myths interfere with development and aid/relief efforts, and government initiatives, and how to prevent and address such. I have attempted to apply my elementary understanding of social engineering in my work, most recently when I drafted Recommendations for UN & UNDP in Ukraine to use Twitter, Facebook, Blogs and Other Social Media to Promote Reconciliation, Social Inclusion, & Peace-Building in Ukraine (PDF).

Ways that religious and cultural barriers prevent

:

the education of girls and women
women from engaging in business, from farming to selling things on the street to owning a shop
women from engaging in government or leadership roles
the use of condoms for disease prevention and pregnancy prevention

and how various organizations and advocates have worked to overcome such.

Capacity-Building for nonprofits/civil society in the developing world
So many civil society organizations are doing fantastic work, but lack the skills on how to document that work and promote it to potential supporters, as well as how to evaluate their work, record successes and identify obstacles -- all of which lead to their being able to do more fantastic work. I'm interested in efforts to help mission-based organizations (nonprofits, non-governmental organizations/NGOs, and public agencies) serving in the developing world to be well-run, transparent, results-oriented and attractive to potential supporters, as well as to build their capacities to publicize their efforts and to cultivate support.

Capacity-building in volunteer management practices in the developing world
Everyone seems to want to promote volunteerism in Africa, Central and South America, the Middle East, former Soviet states, and parts of Asia -- the "developing" world. But where are the capacity-building programs in volunteer management, which are, of course, absolutely essential for successful volunteerism to happen? I welcome opportunities to participate in programs that create ongoing training experiences in volunteer management for people who staff organizations that serve the developing world. My volunteerism-related resources are linked from my web site.

Promoting virtualvolunteering / online volunteering
I continue to research, speak, write and train regarding this subject frequently, and the resources I've developed regarding online volunteering are linked from my web site.

Advocating that talk about online inclusion and addressing the digital divide include addressing the needs of people with disabilities. It's something I've been passionate about since the 1990s, in fact, since the first year I got on the web. And there is no better organization to support in this than Knowbility, particularly it's OpenAIR hackathons.




Things that I still care about, but don't have time nor funding to be able to spend time on:

Often, I link to particularly interesting resources I find about the above topics, or to resources I create, via the Jayne Blog.

Again, I'm interested in hearing from others who are involved in any of these issues and would like to work with me or share information. Please click on any links within the bullets for more information and for contact information (or, if there is no link, contact me).



---
Quick Links
---
---
Disclaimer: No guarantee of accuracy or suitability is made by the poster/distributor. This material is provided as is, with no expressed or implied warranty.
Permission is granted to copy, present and/or distribute a limited amount of material from my web site without charge if the information is kept intact and without alteration, and is credited to:
Otherwise, please contact me for permission to reprint, present or distribute these materials (for instance, in a class or book or online event for which you intend to charge).
The art work and material on this site was created and is copyrighted 1996-2018
by Jayne Cravens, all rights reserved
(unless noted otherwise, or the art comes from a link to another web site).