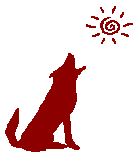 Volunteering With BPEACE - My Own Experience

I volunteer with an organization called the Business Council for Peace, (BPEACE), a USA-based nonprofit that recruits business professionals to help entrepreneurs in countries emerging from war, like Rwanda and Afghanistan, to create and expand businesses and employment (particularly for women). BPEACE believes more jobs mean less violence.
By focusing BPEACE's efforts on Fast Runner entrepreneurs, we count on the reverberation effect that starts with healthier, more sustainable businesses that result in increased employment, equips workers with skills, and contributes to more families experiencing less poverty and less domestic and community violence.
BPEACE volunteers aren't just people with a good heart and, often, they aren't development experts or aid workers. Rather, the volunteers are professionals with particular real-life business skills -- in running a construction company or a cleaning company, in operating a funeral home, in tool making out of scrap metal, in franchising, in operating a gas station and convenience store, and on and on. 75% of the BPEACE volunteers never travel to Afghanistan and Rwanda; the volunteering is done through the Internet, through facilitated conversations by other BPEACE volunteers such as myself. These volunteers develop relationships, in many cases friendships, with the entrepreneurs they assist, and become aware of the realities faced by people in post-conflict countries.
Volunteers that assist BPEACE in finding USA-based business people to mentor entrepreneurs in post-conflict countries and facilitate these relationships are asked to become paid members of BPEACE, contributing nearly 5% of BPEACE's annual budget. Yes, that's right: I pay to volunteer. It makes me feel like an investor in the organization. Well, actually, I am an investor in the organization, literally.
What have I done for BPEACE?
I started by offering to help recruit professionals in the funeral industry to help mentor a woman entrepreneur in Rwanda (I found out about BPEACE and their need for specialized volunteer recruitment via VolunteerMatch; it's the first assignment I've ever gotten through VolunteerMatch, after several years of trying. But that's a topic for a future blog, and NOT a criticism of VolunteerMatch).


That got me added to the BPEACE email newsletter, and when a call went out for help writing and editing press releases, I volunteered.


Then I volunteered to be one of the facilitators to help an entrepreneur connect with a business mentor in the USA, and just a few weeks later, I was charged with assisting a man in Kabul who wants to start a cleaning company.


I created a draft presentation on how small business people in Afghanistan could use Facebook for both client/customer development and better customer services. This presentation was then refined by other BPEACE supporters and translated into Dari and Pashto. I also gathered half a dozen examples of SWOT analyses, per several requests to BPEACE from the entrepreneurs they support who requested more examples.

The activity regarding helping the entrepreneur was an intense learning experience for me -- I do a lot of online volunteering/virtual volunteering, but this was the kind that's hardest: direct client service. I felt a particular responsibility for this experience to be successful. Here's what this very intense online volunteering / online mentoring experience entailed:

BPEACE provided me with a briefing paper about "my" entrepreneur in Kabul. After reading his background and the questions he had regarding starting a cleaning company, I decided he needed a detailed written guide in how to create a successful cleaning company. I doubted I would be able to find a cleaning professional willing to write such a detailed guide from scratch. I decided I would try to write one myself, and then have a professional edit it.

I typed a few phrases into Google and, surprise, found a guide on how to start a cleaning company at entrepreneur.com. I downloaded it and started re-writing it so that it would be applicable to Afghanistan. So much of the usual "how to start a small business" information isn't relevant to a place with little infrastructure and stability like Afghanistan (such as insurance, worker's compensation, etc.). I drew on what I know about Kabul from my six months there in 2007, my studies in development management (which included a lot of study regarding business sustainability and development), and my travels.

Next, I sent out a call to family, friends and colleagues via email and various online networks (Facebook, LinkedIn, Twitter), asking if anyone knew a person who runs a successful cleaning company, large or small, who might be willing to read and edit the guide I had prepared, and would answer any questions the entrepreneur had about starting or running a cleaning company. Just a few people responded, saying they might know someone, and just one came through with the name and contact information for a company: Mops-in-Motion in St. Louis, Missouri. I note the responses because this isn't the first time I've gotten a lot of "I'll help" emails that didn't get beyond initial interest; that's something to consider when recruiting help for a volunteering project.

I worked with my Mops-in-Motion contact to create a very detailed document - 13 pages. Since the entrepreneur wanted to work with foreign clients in particular, our document included a glossary of English terms (janitor, green cleaning, antibacterial cleaners, etc.). It also included information on how to identify a market niche (the homes of affluent families, the homes of foreign workers, small shops, government offices, clinics, etc.), what equipment is needed, how to deal with the lack of clean water in Afghanistan, estimating business costs, calculating fees, transportation needs, hiring and supervising staff (including how to ensure the safety of female employees), billing, establishing a business reputation, and marketing. Each section included a worksheet, walking the entrepreneur through development steps for each business process. The US cleaning company representative also answered the Afghan entrepreneur's specific questions throughout the guide.

Once the writing and editing were finished, I asked an Afghan colleague in Kabul to translate the document into Dari, so it could be more easily understood by the Afghan entrepreneur (he understands some English, but really needed the materials in his own language). I offered to pay my Afghan colleague, but she refused; I had mentored her myself since I left Kabul in 2007 regarding her Master's thesis, and she wanted to "pay me back," as it were. She noted later that the experience was good for her, helping her to understand the realities of starting a small business in Afghanistan and what kinds of things international NGOs are trying to do in her country. That kind of knowledge not only helps her be an ambassador for inter-cultural understanding in her country, it also helps her be a more effective professional within the government agency where she works.

I also found some clip art illustrating "cleaning", and created a place on my web site where "my" entrepreneur could access the images, and created a template for a flyer he could use in his marketing efforts.
After all of that, it was up to "my" Afghan entrepreneur to take action. BPEACE has a local office in Kabul, run by an Afghan-American, to work with entrepreneurs, but they don't do the work that the entrepreneur must do his or herself.
| | |
| --- | --- |
| | In November 2010, I received a VERA (Volunteer Excellence Recognition Award) from Business Council for Peace (BPEACE), a USA-based nonprofit that recruits business professionals to help entrepreneurs in countries emerging from war, like Rwanda and Afghanistan, to create and expand businesses and employment (particularly for women). "We annually search amongst our hard working member/volunteers to identify those, among so many, who deserve a particular call-out and recognition..." I won the "Purple Heart VERA", for helping to support a gentleman in Afghanistan who wants to start a cleaning business. I "bravely delivered detailed technical advice... and urged him to stretch to meet his goals of starting a commercial cleaning business." Unfortunately, he ultimately dropped out of the program. "And that has to hurt." Yeah, it did a little, but I then turned her energies to helping the other BPEACE advocates with their entrepreneurs and doing some other volunteering with BPEACE -- all of it online. |
I'm taking a break from mentoring another entrepreneur for now, but my micro-volunteering with BPEACE continues. For instance, in September, BPEACE staff sent an email to all volunteers, asking everyone to help find an IT company or IT department within a company on the west coast of the USA, preferably in the NYC, DC or Boston area, that could host an Afghan entrepreneur for a couple of days, allowing him to learn what it takes to provide quality computer services and customer support. I sent an email to my various networks and, behold, multiple companies volunteered (one or two because of my outreach, others because of other volunteers).
Do you have hard skills starting or running a business of any kind? Food service? Motorcycle repair? Motorcycle repair classes? Computer classes? Raising chickens for meat or eggs? Making furniture? IT support? Ice cream manufacturing? Anything?!? You can turn your business success into something to benefit people in post-conflict countries without ever leaving your home, through volunteering with BPEACE.
Are you in the United Kingdom and want to do similar online mentoring of small business people / entrepreneurs in developing countries? Check out the online mentoring program by the Cherie Blair Foundation.
---
Quick Links
---

my home page

my consulting services & my workshops & presentations



my credentials & expertise

My research projects

My book: The

Last

Virtual Volunteering Guidebook



contact me or see my schedule



Free Resources:
Community Outreach, With & Without Tech

Free Resources:
On Community Engagement, Volunteering & Volunteerism

Free Resources:
Technology Tips for Non-Techies

Free Resources:
Web Development, Maintenance, Marketing for non-Web designers

Free Resources:
For people & groups that want to volunteer

linking to or from my web site

The Coyote Helps Foundation

Jayne's Amazon Wishlist

me on social media (follow me, like me, put me in a circle, subscribe to my newsletter)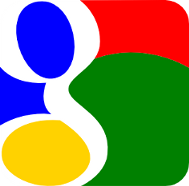 ---
Disclaimer: No guarantee of accuracy or suitability is made by the poster/distributor. This material is provided as is, with no expressed or implied warranty.
Permission is granted to copy, present and/or distribute a limited amount of material from my web site without charge if the information is kept intact and without alteration, and is credited to:
Otherwise, please contact me for permission to reprint, present or distribute these materials (for instance, in a class or book or online event for which you intend to charge).

The art work and material on this site was created and is copyrighted 1996-2017
by Jayne Cravens, all rights reserved
(unless noted otherwise, or the art comes from a link to another web site).