Revised with new information as of December 9, 2015



Jayne Cravens: As a Volunteer


Many people know me as a volunteer manager and adviser and trainer on volunteer engagement issues. But I am also a volunteer myself.

Why do I volunteer? I guess I'm a typical Gen Xer in that regard: I don't volunteer primarily out of a sense of duty to my country, nor because I think I have to, or nor because I think it's "nice"; I volunteer to make a difference in the causes I believe in, and for what I personally and professional gain out of doing so.

Some of my volunteer activities were undertaken simply because someone asked me , and I liked the idea of being associated with the particular organization or activity. And for some I thought, after being asked: hey, this will look great on my CV. Some volunteering activities I sought out specifically, because the organization is one I am a fan of, or because there was a particular type of volunteering activity I wanted to do. Note: these are the organizations I got to volunteer with; I often had to apply to dozens of organizations, often through VolunteerMatch, before I found one that would write back!

I believe that there is nothing wrong with any motivation to volunteer, as long as the motivation isn't something destructive and the volunteer always puts the mission of the organization first when engaging in his or her activities (and priorities regarding, say, CV development, second). I think it's important to remember that different people volunteer for very different reasons, and to respect and appreciate these differences -- and even to leverage these differences for the benefit of the organization. I do not believe that saying you want to help because the activity will look good on your CV or because you need the class credit means you give up the right to being called a volunteer.

What has kept me volunteering longer term for some organizations?
feeling that my contributions are valued by the organization and those it serves
regularly hearing from the organization about the difference my contributions have made
working with other volunteers (very energizing)
getting the opportunity to do things I don't get to do in my professional work (participating in trainings outside of my area of expertise, for instance)
having fun while volunteering
receiving regular communications; always feeling a part of the organization (never isolated or left out)
Here is a selected list of my advisory board experience, pro bono work, and other volunteer contributions to various organizations:
In November 2010, I received a VERA (Volunteer Excellence Recognition Award) from Business Council for Peace (BPEACE), a USA-based nonprofit that recruits business professionals to help entrepreneurs in countries emerging from war, like Rwanda and Afghanistan, to create and expand businesses and employment (particularly for women). I received the award as recognition for my online volunteering work with BPEACE. I then posted a photo of myself holding the award online, posted it to my Facebook page, to my blog, etc. So in addition to making me feel a part of BPEACE and feeling appreciated for my contributions, I got to help further build excitement for an organization I care about.

And in addition to that fabulous trophy pictured at left, I also got the fabulous DOSTI soccer ball pictured here as a thank you (made by women in Afghanistan - women that received support from other BPEACE volunteers!)
Girl Scouts of the USA. From September 2009 to the summer of 2011, I was the volunteer communications coordinator for Service Unit 12 (includes all troop leaders and other Scouts volunteers in Canby, Colton, and Molalla, Oregon - South Clackamas County, Oregon), part of the Girl Scouts Oregon and Southwest Washington (a regional office of the Girl Scouts of the USA). Most of my volunteer service was performed online, from my home - while Girl Scouts counted that as volunteering, they do not keep track of how many people are providing online volunteering service with the organization (they probably have no idea that there are several hundred, even thousands, of online volunteers supporting Girl Scouts!). I also did some very traditional volunteering, so I could feel more connected to the Girl Scouts program and so I could relate to traditional volunteering in my consulting and trainings, including helping at event registration/welcome tables and helping at a weekend camp - yes, I lead groups of girls on daily hikes, something most of my friends have a really hard time imagining, as well as cooking one of the evening meals for about 100 girls (yikes). I left because the troop leaders in my area weren't interested in things like STEM-related activities for girls - they wanted to stick to jewelry-making and spa days.


Contributor and original author of various topics on Wikipedia, including the entries for Online Volunteering San Francisco Women on the Web. You can see my Wikipedia contributions to date. Also serving as a member of the Enhance community health and culture task force, part of the Wikimedia Strategic Planning process. 2009.

Volunteer Coordinator, Advice Page Editor and Forum Moderator for Aid Workers Network (AWN). Dec. 2007 - Dec. 2008. Advisory board member for AWN, providing information about board governance and nonprofit management to the organization behind the forum, as well as a frequent poster to the forum to answer questions about volunteerism and civil society capacity-building. 2004-2006.

Online mentor for new women bloggers in Kenya, through Fahamu and the Women's Technology Empowerment Centre (W.TEC), to help them learn to use blogs as a method of democratic expression and empowerment. 2008.

Online mentor for the inaugural Blogs for African Women (BAWo) Mentoring Project, focused on women living in Nigeria, to help them learn to use blogs as a method of democratic expression and empowerment. 2008.

One-on-one career counseling volunteer (online) for students interested in careers in international development work, through Open University (where I completed my Master's Degree). 2004-2007. Also a participant in the OU's Careers Quick Queries Forum, advising OU undergrad students regarding volunteering for career experience and working in international development. 2011.

Online mentor for the Young Caucasus Women Blog Project, for small group of young women from Armenia, Azerbaijan and Georgia living as exchange students in the USA. January - March 2006.

Online volunteer, contributing volunteer management resources and commentary, to CYBERVPM. 1998-2006

Providing advice regarding board development and management for Pearls of Africa. 2005.

Through onlinevolunteering.org: advisory board member/online volunteer regarding increasing volunteer involvement for the Youth Resource Center of Guria, in Georgia (formerly part of the Soviet Union). 2004

Advisory board member (mostly as an online volunteer) and onsite event volunteer for Knowbility and its Accessibility Internet Rally (AIR) events in Austin, Texas. 1998-2004

Facilitator of the soc.org.nonprofit / NONPROFIT online discussion group, 1997 - 2000 (I think those dates are right... it seems so long ago...), and frequent poster to the group to answer questions about volunteerism and civil society capacity-building. 1995 - 2005

Online mentor with a fourth grade girl in Austin Texas, part of the Sanchez Elementary School Online Mentoring Program, to help build students writing abilities and to reinforce good practices in online safety (2000)

Online and onsite volunteer with HerDomain, based in Austin, Texas, advising on membership outreach and staffing the booth at SXSW, as well as actually working at said booth, and serving food at one of the evening events. 1997-1999.

Organizing committee member advising on online mentoring for the Governor's Mentoring Initiative (Texas). 1999

Judging panelist for the Governor's Volunteer Awards (Texas). 1999

Online volunteer advising on nonprofit creation and management, and web master, for Twangfest. 1998-1999

Board member in charge of communications for the Austin DOVIA chapter (Directors of Volunteers in Agencies). 1997-1999

Judge for the National Volunteer Awards by Women in Community Service (WICS). 1998

Member of the Nonprofits' Policy and Technology Working Group, sponsored by OMB Watch. 1997-2000

Onsite volunteer helping with online communications for the Texas Freedom Network. 1996 - 1997

Onsite volunteer helping with database issues for the Texas Abortion Rights Action League (TARAL). 1996

Onsite and online volunteer with Impact Online (now VolunteerMatch) from 1994 - 1996, helping to support organizations using this pioneering volunteer-sign-up service (to see how the Impact Online site looked in those early days, go to www.archive.org and type in www.impactonline.org into the "Way Back" machine.

Member of the 1995-96 San Jose (California) Festival, Parade and Celebration Grant Review Committee. That included reading all of the proposals submitted by various community groups, then spending a day giving feedback to representatives of these groups regarding their proposals and telling them how much funding we were recommending the city give them in support. It was, at times, very tense - many community representatives were not happy with our findings. The range of quality in proposals was massive - it was amazing how some of the most well-written were light on facts and figures and specific goals, while some of the more poorly-written proposals, in terms of grammar, had specific details on what they were trying to accomplish and what city funds would pay for.


Compiling, editing and coordinating production and distribution of the newsletter for the South-Bay chapter of the California Abortion Rights Action League, staffing public information booths for the chapter, conducting a workshop for all Northern California chapters regarding creating effective newsletters, and participating in an intensive two-day training by the National Abortion Rights Action League for North Western state offices regarding countering campaigns by religious fundamentalists, then training South Bay grass roots volunteers, including from the local chapter of Planned Parenthood, in a mini-workshop later.1992-1994

Member of the first technology advisory committee for the Nonprofit Support Center in San Francisco (1993?)
You can also read a long list of causes I actively support as a volunteer or donor.

Did I volunteer as a child? Indeed! As a teenager, I stuffed envelopes for St. Anthony's Hospice in Henderson, Kentucky and helped in the radiology department as a candy striper for what was then Henderson Community Methodist Hospital. Also as a teen volunteer, I escorted kids from Henderson, Kentucky participating in the Kentucky State Special Olympics in Bowling Green. As a pre-teen (way back in the 70s), I was a Junior Girl Scout (and before that, a brownie) but, sadly, my troops never engaged in volunteering activities.

If you have read this page in its entirety, then here's a fun tidbit for you: my volunteering, and attempts at volunteering, have lead to a LOT of blog posts. A LOT. You can find a list here of all of the blog posts these experiences inspired, through 2012. Many of the blogs are about, or inspired, by my own negative experiences with volunteering. What you won't see as you read these blog posts is the name of the organization I'm talking about. I've done my best to keep out information that would immediately identify organizations to a reader. All of the organizations I volunteer with are informed that I blog, but they either don't read my blogs or don't realize I'm talking about them in these blog posts. All organizations I volunteer with are informed in a conversation or email communication regarding any negative experience I have; it is often their lack of response that leads to a blog. Only one organization I've volunteered for has written to ask if any of these blogs were about them, and I was so happy to tell them, no, not at ALL - of course it's one of the organizations that does such a great job of supporting volunteers that would worry a volunteer wasn't happy, while those that do a poor job probably haven't even read these blogs! I'm not at all trying to be passive-aggressive; I'm trying, as a consultant and trainer, to give real-world examples to help those that work with volunteers or those charged with communications for their agency to do the best, most responsive job they can.




Return to my volunteer-related resources
---
Quick Links
---

my home page

my consulting services & my workshops & presentations



my credentials & expertise

My research projects

My book: The

Last

Virtual Volunteering Guidebook



contact me or see my schedule



Free Resources:
Community Outreach, With & Without Tech

Free Resources:
On Community Engagement, Volunteering & Volunteerism

Free Resources:
Technology Tips for Non-Techies

Free Resources:
Web Development, Maintenance, Marketing for non-Web designers

Free Resources:
For people & groups that want to volunteer

linking to or from my web site

The Coyote Helps Foundation

Jayne's Amazon Wishlist

me on social media (follow me, like me, put me in a circle, subscribe to my newsletter)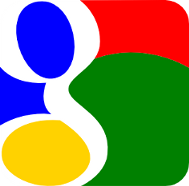 ---
Disclaimer: No guarantee of accuracy or suitability is made by the poster/distributor. This material is provided as is, with no expressed or implied warranty.
Permission is granted to copy, present and/or distribute a limited amount of material from my web site without charge if the information is kept intact and without alteration, and is credited to:
Otherwise, please contact me for permission to reprint, present or distribute these materials (for instance, in a class or book or online event for which you intend to charge).

The art work and material on this site was created and is copyrighted 1996-2017
by Jayne Cravens, all rights reserved
(unless noted otherwise, or the art comes from a link to another web site).