Revised with new information as of December 9, 2016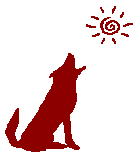 A free resource for nonprofit organizations, NGOs, civil society organizations,
public sector organizations, and other mission-based agencies
Jayne Cravens, www.coyotecommunications.com
United Nations Tech4Good / ICT4D Initiatives
Various United Nations offices have launched initiatives to promote the use of computers, feature phones, smart phones and various networked devices in development and humanitarian activities, to promote digital literacy and equitable access to the "information society," and to bridge the digital divide.
This web page is my effort to track UN Tech4Good / ICT4D programs, from the oldest through 2016. My goal is to primarily to help researchers, as well as to remind current UN initiatives that much work regarding ICT4D has been done by various UN employees, consultants and volunteers for more than 15 years (and perhaps longer?).
I compiled this information primarily through archived versions of web sites at
archive.org
. I've included the original URLs of these initiatives, many of which no longer work or have been taken over by other companies, so researchers can view the sites at
archive.org
over several years - not just the one year I might link to:
Digital Opportunities Task Force (DOT Force) was established in July 2000 at the Kyushu-Okinawa, Japan G8 Summit. DOT Force was composed of members from the public, private and not-for-profit sectors and including participants from developed and developing countries, and met for the first time in Tokyo on November 27-28, 2000. The DOT Force looked for ways for governments, businesses and civil society to work together to advance human development and reduce poverty through the use of information and communications technologies. In less than a year, the DOT Force developed a series of initiatives aimed at forming the key building blocks of the information society for developing countries -- strengthening countries' readiness for e-development, increasing access and connectivity, supporting skills development, as well as fostering local content and applications. The DOT Force report follows up on the 2001 Genoa Plan of Action, which called for a concerted plan to narrow the technological gap between developed and developing nations. The United Nations Development Program (UNDP) and the World Bank provided the Secretariat for the Task Force. The URL for the UCT Task Force was www.dotforce.org and the site is archived at archive.org.


Global Digital Divide Initiative (GDDI) of the World Economic Forum (WEF), also established in July 2000 at the Kyushu-Okinawa G8 Summit, "to advance the issue of creating digital opportunities on the global and regional public policy agendas," and to increase e-readiness worldwide. The summit focused considerable attention on the impact of information technologies and the growing risks of a global "digital divide". The GDDI founding document is called "Global Digital Divide to the Global Digital Opportunity."


United Nations Technology Service (UNITeS), a global volunteer initiative, was created by Kofi Annan in 2000. UNITeS both supported volunteers applying information and communications technologies for development (ICT4D) and promoted volunteerism as a fundamental element of successful ICT4D initiatives. It was administered by the UN Volunteers program, part of UNDP, and during the tenure of UNITeS, the UNV program helped place and/or support more than 300 volunteers applying ICT4D in more than 50 developing countries, including 28 Least Developed Countries (LDC), making it one of the largest volunteering in ICT4D initiatives. The activities of UN Volunteers, as well as those by tech volunteers working through NetCorps, CompuMentor, the Association for Progressive Communications, Australian Volunteers International, NetCorps, Voluntary Service Overseas (VSO) and Volunteers in Technical Assistance (VITA), were tracked and promoted by UNITeS as part of its overall mission. Part of the UNITeS mandate was to try to track all of the various tech volunteering initiatives and encourage them to share their best practices and challenges with each other. UNITeS was discontinued as an active program in 2005.

UN ICT Task Force, In March 2001, the United Nations Economic and Social Council requested the Secretary-General to establish an Information and Communication Technologies (ICT) Task Force. In order to participate in the second phase of the WSIS, the Task Force's original three-year mandate was extended by another year and expired on 31 December 2005. The URL for the UCT Task Force was www.unicttaskforce.org and the site is archived at archive.org. The Wikipedia entry for the UN ICT Task Force offers an excellent overview of the initiative.

UNESCO focus on ICT4D. UNESCO has undertaken a number of initiatives since 2001 regarding ICT4D, developing resources regarding Community Multimedia Centres e-governance, ethical issues of the information society, internet governance, libraries roles in ICT access and PC refurbishment. UNESCO gave high priority to web resources and on-site initiatives for introducing and managing community multimedia centers (CMCs). "A CMC combines community radio by local people in local languages with community telecentre facilities (computers with Internet and e-mail, phone, fax and photocopying services)." UNESCO developed and published How To Get Started And Keep Going : A Guide to CMCs, a free online guide, and the first UNESCO Training Workshop for CMC Managers was held in Burkina Faso in September 2001. The URL for UNESCO's CMC resources was www.unesco.org/webworld/cmc; some of these resources are found more easily here. With other organizations, UNESCO produced ItrainOnline, a web site of computer and Internet training resources for development and social change in developing countries. Here are UNESCO's current ICT4D initiatives.

ITU focus on ICT4D. The International Telecommunication Union has undertaken a number of initiatives since 2001 regarding ICT4D, focused primarily on infrastructure initiatives. ITU also acknowledged that addressing women's access to the "knowledge-based economy," both because such access is "a key component of economic development." and because such "programmes targeted at women can help alleviate poverty of women and their families," but also "by leveraging the skills of women, developing countries can significantly add to the pool of talent that will be needed in the new information society." To see these digital divide-related documents and policies, go to the April 2002 version of www.itu.int/gender/index.html on archive.org

UNDP focus on ICT4D. UNDP has undertaken a number of ICT4D initiatives, as well as collaborating with others, since at least 2000. UNDP was affiliated with the UNITeS initiative (see above). In March 2000, the UNDP web site featured a prominent link to the NetAid initiative (part of whichbecame UNV's Online Volunteering service). 2002, UNDP was promoting its Sustainable Development Networking Programme, which operated at the country level and launch and supported local public access Internet sites, often called community technology centers, and supported the building national ICT capacities and knowledge resources. In 2010, it published "ICT4D and the Human Development and Capability Approach: The Potentials of Information and Communication Technology," a study that reviewed the potential of ICT4D within the human development and capabilities approach. For initiatives prior to 2010, search for www.undp.org on archive.org.

On 17-18 June 2002, the United Nations General Assembly held a meeting devoted to information and communication technologies for development. According to the relevant resolution of the General Assembly (56/258), the meeting addressed the digital divide in the context of globalization and the development process and promote coherence and synergies between various regional and international information and communication technologies initiatives. The meeting also contributed to the preparation of the World Summit on the Information Society. Besides the formal plenary meetings, there were two informal panels to provide an input of ideas, experiences and policy advice from prominent experts and civil society representatives, including from the private sector.

Global E-Schools and Communities Initiative (GeSCI) was established in 2003, borne out of the work of the United Nations Information and Communication Technologies Task Force which identified education as an area in critical need of development, and one where ICT has the potential to make positive impacts.

Global ePolicy Resource Network (ePol-NET), a G8 DOT Force initiative, was launched at WSIS 2003 under the auspices of the UN ICT Task Force. It provided ICT policy makers in developing countries with ICT strategies and resources to support social and economic development. The URL for the ePol-NET was www.epol-net.org and the site is archived at archive.org, but only until August 2006 - then the site was taken over by a click bait site selling insurance.

The Global Alliance for ICT and Development (GAID), was launched with an inaugural meeting on 19-20 June 2006 in Kuala Lumpur, Malaysia, and was originally administered by the United Nations Department of Economic and Social Affairs. It was then administered by the UN Office of Information and Communications Technology. It's purpose was to provide a multi-stakeholder cross-sectoral platform and forum to bring together all stakeholders representing relevant constituencies (for example, in governments - development cooperation, foreign policy, finance, social, sectoral (health, education) and regulatory agencies; in the private sector - industry and workers associations, producers and consumers of ICT, the media; in civil society – NGOs, CSOs, foundations, scientific, academic and ICT communities and individuals providing advocacy and oversight on Information Society issues and implementing programs addressing MDGs). The URL for the UCT Task Force was www.un-gaid.org and the site is archived at archive.org

United Nations Conference on Trade and Development (UNCTAD)'s ICT4D initiatives assist governments of developing and transition economies towards their increased participation in the information economy, and have done so since at least 2012. "Making ICT work for development requires more than expanding the infrastructure. In order to foster productive and inclusive use of ICTs Governments need to create legal, institutional and policy frameworks and generate the necessary skills in government, business and civil society."

Social Good #inno4dev / #2030now summit, The Social Good Summit is a two-day conference examining the impact of technology and new media on social good initiatives around the world. Held annually during the United Nations General Assembly (UNGA) week, the Social Good Summit "unites a dynamic community of global leaders and grassroots activists to discuss solutions for the greatest challenges of our time." United Nations offices, mostly UNDP, participate around the globe. Here is an example of 2014 participation by UNDP Ukraine.

UNITE "Information and Communications Technology (ICT) for a stronger, more effective United Nations." The UN Office of Information and Communications Technology is responsible for defining strategic direction for ICT to the Secretariat. "We believe that when United Nations personnel are supported by modern tools and processes and collaborating across boundaries -- the whole world benefits." This is an internally-focused unit, for the most part, but because this initiative is, in part, to help UN staff work more effectively across agencies, because staff in this office do collaborate with private businesses, and because of its name, this initiative is listed here.

If you know of more such UN initiatives that did ICT4D work prior to 2016, please
contact me, Jayne Cravens
And if you represent any of the initiatives on this page, make sure your listing on
Wikipedia
is correct (or exists).
I also have a list of
Initiatives to Related to Bridging the Digital Divide or Building Digital Literacy in the Developing World or Globally in 2002
.
And see
UNDP Chief Warns G-8 Leaders of a Widening "Digital Divide" from July 2000
.
Also see: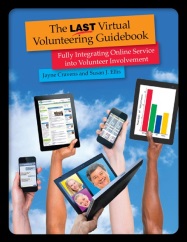 The Last Virtual Volunteering Guidebook

available for purchase as a paperback & an ebook

from Energize, Inc.
Completely revised and updated, & includes lots more advice about microvolunteering!
Published January 2014.
---
Quick Links
---
my home page
my consulting services & my workshops & presentations


my credentials & expertise
My research projects
My book: The

Last

Virtual Volunteering Guidebook


contact me or see my schedule


Free Resources:
Community Outreach, With & Without Tech
Free Resources:
Technology Tips for Non-Techies
Free Resources:
Web Development, Maintenance, Marketing for non-Web designers
Free Resources:
For people & groups that want to volunteer
linking to or from my web site
The Coyote Helps Foundation
Jayne's Amazon Wishlist
me on social media (follow me, like me, put me in a circle, subscribe to my newsletter)


---
Disclaimer: No guarantee of accuracy or suitability is made by the poster/distributor. This material is provided as is, with no expressed or implied warranty.
Permission is granted to copy, present and/or distribute a limited amount of material from my web site without charge if the information is kept intact and without alteration, and is credited to:
Otherwise, please contact me for permission to reprint, present or distribute these materials (for instance, in a class or book or online event for which you intend to charge).

The art work and material on this site was created and is copyrighted 1996-2018
by Jayne Cravens, all rights reserved
(unless noted otherwise, or the art comes from a link to another web site).