these are NOT official Open University Web pages
One student's personal experience as a part of:
Development Studies:
Human, Community,
Institutional, Environmental
More than a decade later:
Was My Post Grad Degree from Open University
Worth the Time & the Price?



Spoiler alert: yes.

In the Fall of 2002, I went back to formal studies for the first time in more than 14 years. And after three years of those studies, and just three months before my 40th birthday, I completed a Master of Science in Development Management from Open University (OU).


The courses that make up OU's development management degree "are all about managing interventions aimed at promoting positive social change in multi-actor fields characterized by value-based conflict." (Thomas and Chataway, 1999, TU872 , Open University). The courses address the myriad of ways to successfully manage and sustain activities, projects and initiatives in an integrated way so that they really do improve people's lives and their environment, and address critical situations such as HIV/AIDS, violence and discrimination against women, child labor, illiteracy, environmental destruction, hunger, and so forth. It mixes theory with practice, and presents a vast number of authors, practitioners and publications to explore the many facets of development management. Open University is a British University dating from the 1970s and consistently ranked one of the top in the United Kingdom in terms of teaching quality. If you are in the USA and have heard of it, it's probably because of the movie Educating Rita.

So, now it's more than a decade later after receiving my degree. Was it worth it? Did it pay off? Yes. Hugely.

First and foremost, it gave me knowledge I did NOT have before, and that's what is most important about any degree. The courses changed my work at the United Nations immediately - I began managing UNV's/UNDP's Online Volunteering service and my part of the United Nations Information Technology Service (UNITeS) in very different ways because of the courses I took at OU for this degree. In fact, I have to say that OU was ahead of the curve in development management thinking, far ahead of the UN. I was already a seasoned veteran of project management and development projects. I was already an international expert in several fields. But the OU courses gave me a perspective I never would have gotten only through working - just as working gave me perspectives and skills I couldn't have gotten just from studying. These courses helped me to see exactly where an individual development activity should fit into an overall country strategy, and how to take an individual project and elevate its activities to where it's doing so much more than generating quantitative data. I understood how a water and sanitation project about well water could become a woman's empowerment project. I understood how a participatory exercise could end up excluding certain people and how to avoid that. I saw how no humanitarian activity happens in a vacuum - and such can never be successful without strong, real community buy in and partnerships with other initiatives. The skills the courses gave me regarding evaluating projects alone was worth the time of the courses. OU materials have, indeed, better prepared me for work in the field: the courses gave me tools I've used in my work, prepared me for current and future trends, and brought me up-to-speed to the very particular language of international development that various agencies use (though I still get confused by some terms and acronyms).

My degree also kept me in the UN system and helped me get work with other international agencies as well. My first job in the UN was a unique situation, one that's probably never happened before and hasn't happened since. I knew that, to stay in the UN and continue to work in international development, I needed a post-graduate degree. I hoped that I could better-ensure that I would continue to get jobs that I would truly love if I got a Master's in a subject I felt passionate about, and, indeed, that happened.

Yes, OU is TERRIBLY expensive for international students (because, unlike British students, we don't receive government subsidies to attend). You will gasp at the prices. But, for the MSc in Development Management, I think it's worth the price. The materials are absolutely outstanding -- up-to-date and comprehensive, offering a variety of perspectives, approaches and criticisms regarding development management. Also, the other students in the OU Development Management classes are mostly working professionals -- so my fellow students are a lot like me, as opposed to having only academic experience or being fresh out of undergrad.

Several years ago, a colleague said, "Hey, I need a quick and easy Master's Degree. You are doing the OU program - it's quick and easy, right?" I told him no, absolutely not, and if it had been, I wouldn't have done it. This is a real degree program that requires a great deal of time and effort. I wouldn't have settled for anything less than this program.

Also see:


Back to my development resources main page



---
Quick Links
---

my home page

my consulting services & my workshops & presentations



my credentials & expertise

My research projects

My book: The

Last

Virtual Volunteering Guidebook



contact me or see my schedule



Free Resources:
Community Outreach, With & Without Tech

Free Resources:
On Community Engagement, Volunteering & Volunteerism

Free Resources:
Technology Tips for Non-Techies

Free Resources:
Web Development, Maintenance, Marketing for non-Web designers

Free Resources:
For people & groups that want to volunteer

linking to or from my web site

The Coyote Helps Foundation

Jayne's Amazon Wishlist

me on social media (follow me, like me, put me in a circle, subscribe to my newsletter)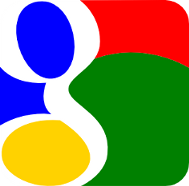 ---
Disclaimer: No guarantee of accuracy or suitability is made by the poster/distributor. This material is provided as is, with no expressed or implied warranty.
Permission is granted to copy, present and/or distribute a limited amount of material from my web site without charge if the information is kept intact and without alteration, and is credited to:
Otherwise, please contact me for permission to reprint, present or distribute these materials (for instance, in a class or book or online event for which you intend to charge).

The art work and material on this site was created and is copyrighted 1996-2017
by Jayne Cravens, all rights reserved
(unless noted otherwise, or the art comes from a link to another web site).