Our Motorcycle Travel in 2017


disclaimer


We've done a lot of our favorite local routes this year, as day-long trips, like through Vernonia and Birkenfeld to Jewell, Oregon, and the Nestucca River Road. But we also found a new route - Foss Road / Nehalem Road to Foss Road, which goes from 26 almost to the coast.

Our big motorcycle travel trip for 2017 was 10 days in Washington State: a Smokey Motorcycle Adventure in August.

Our 2017 trip included Gifford Pinchot National Forest (our favorite), Mt. Rainier National Park, Wenatchee National Forest (new for us), Lake Chelan National Recreation Area (new for us), North Cascades National Forest (new for us), Mt. Baker-Snoqualmie National Forest (new for us), Olympic National Forest (new for us), and Olympic National Park (new for us), as well as Trout Lake and Packwood, which we've been to before, plus these new cities for us in Washington state: Naches, Ellensburg, Leavenworth, Methow, Chelan, Winthrop, Newhalem, Marblemount, Concrete, Oak Harbor, Amanda Park, Humptulips and Aberdeen.


As a result of our Washington state trip, of August 30, 2017, I have ridden 23,496 miles (37,813 km) on my KLR (Kawasaki). I've ridden 34,496 (55,516 km) overall on motorcycles (my previous bike was a Honda Nighthawk).

But what's even more fun to think about is not the number of miles or kilometers, but the things I've seen. And that's why I write travelogues:

2017 was 10 days in Washington State: a Smokey Motorcycle Adventure in August.

In 2016, we went to the exotic land of Idaho. Included at least 120 miles of gravel. Hells Canyon, Silver City, Idaho, Bruneau Dunes State Park, City of Rocks National Reserve, Sawtooth Scenic Byway, Salmon River Scenic Byway, Custer, Idaho, Ft. Missoula, Montana, historic Wallace, Idaho, Lake Coeur d'Alene, White Pine Scenic Byway, Hell's Canyon Overlook, Oregon, Joseph, Painted Hills, and Little Crater Lake in Mt. Hood National Forest.

In 2015, we spent two weeks via motorcycle, mostly in British Columbia, but including Hydar, Alaska (Stewart-Cassiar Highway and the Alaska Highway).

In 2014, we toured large parts of Utah, Nevada & Oregon.

In 2013, we didn't go anywhere (sad face).

In 2012, our two-week trip was to Northern California, Nevada, and Southwestern Oregon (including the Alvord Desert).

In 2011, it was to Yellowstone National Park (and large parts of Montana, Idaho and Oregon).

In 2010, we took two long trips, one to the "Lost Coast" of California, and another to Canada (Alberta and British Columbia, Jasper, Banff & Kootenay National Parks) and Glacier National Park.


We hope to also continue to enjoy our local scenic routes near the greater PDX metro (Portland, Oregon).

Have a suggestion for a trip? Drop me a line. I like paved, winding back roads most. I like gravel roads if they are scenic, in good condition, have good sight-lines (not tons of blind corners), and will get me somewhere that I would love to be (like a ghost town or historic town or fantastic camp site in a national park).




Follow me! @jayne_a_broad
My tweets here are about travel, motorcycling, tent camping, bicycling (mostly as a commuter), and things I find amusing. I tweet maybe up to half a dozen times a day, on a really good day - usually much less.

Also see this list of all my motorcycle travel dreams, big and small!

More Oregon and Washington suggested short motorcycle routes.


More after this word from my husband: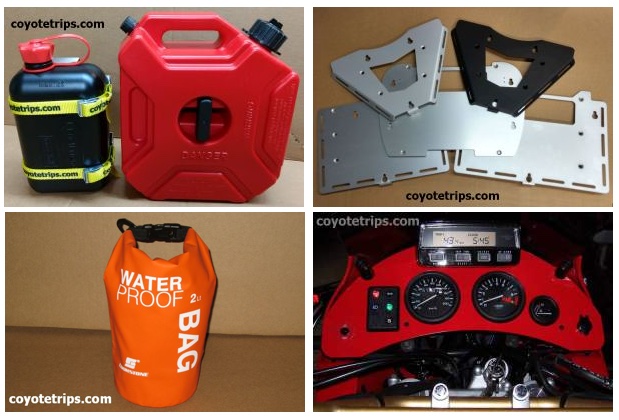 Adventure Motorcycle Luggage & Accessories
www.coyotetrips.com

Aluminum Panniers and Top Cases,
Top Case Adapter Plates,
Tough Motorcycle Fuel Containers, & More

Designed or Curated by an experienced adventure motorcycle world traveler
Based in Oregon
You won't find these exact products anywhere else;
these are available only from Coyotetrips
(my husband)

More about me:

Number of US & Canadian states I've been to on a motorcycle of my own: 7
Number of countries I've toured on a motorcycle of my own: 2
Number of countries I've toured on the back of a motorcycle: 17
Trips riding my own motorcycle
California ("Lost Coast" and gold country), Idaho, Montana (Glacier NP), Nevada, Oregon, Washington (state), Wyoming (Yellowstone), Canada (Alberta and British Columbia, Jasper, Banff & Kootenay).
International trips by motorcycle
Albania, Austria, Belgium, Bosnia and Herzegovina, Bulgaria, Canada, Croatia, Northern England & Scotland, France, Hungary, Italy, Luxembourg, Macedonia (the former Yugoslav Republic of Macedonia), Montenegro, Norway, Poland, Romania, Serbia, Slovakia, Slovenia, Sweden

Photos of me traveling by motorcycle

See the TravelAdvisor map of where I've been (not just by motorcycle).
My other motorcycle resources:
Also see these resources (all by me):

Traveling in the USA: Advice for Camping
Everything I wish someone had told me, a person who did NOT grow up camping. Also helpful for people from other countries coming here to camp (or, at least, I hope so).
Saving money for travel
(or to pay off your debt).
This is how we do it.
Ideas for Funding Your Volunteering Abroad Trip
If you are going on a short-term volunteering or mission trip, you have to pay all costs yourself. This is how you do it.
transire benefaciendo: "to travel along while doing good."
Advice for those wanting to make their travel more than sight-seeing and shopping, whether in your own country or abroad.
Disclaimer
Any activity incurs risk. The author assumes no responsibility for the use of information contained within this document.
_______________________________________________
_______________________________________________
If you have read this blawg, PLEASE
let me know
.
Comments are welcomed, and motivate me to keep writing -- without comments, I start to think I'm talking to cyberair.
---
Quick Links
---
| | | | | |
| --- | --- | --- | --- | --- |
| | | | | |
---
Disclaimer: Any activity incurs risk. The author assumes no responsibility for the use of information contained within this document.
This material is provided as is, with no expressed or implied warranty.

Permission is granted to copy, present and/or distribute a limited amount of material from my web site without charge if the information is kept intact and is credited to Jayne Cravens. Please contact me for permission to reprint, present or distribute these materials (for instance, in a class or book or online event for which you intend to charge).

The art work and material on this site was created and is copyrighted 1996-2013
by Jayne Cravens, all rights reserved
(unless noted otherwise, or the art comes from a link to another web site).

The personal opinions expressed on this page are solely those of Ms. Cravens, unless otherwise noted.