Revised as of March 23, 2015



Fundraising for Technology


First, your reality check: there are no foundations or corporate giving programs looking to fund software or hardware purchases, in general, for nonprofit organizations/NGOs.

Foundations and corporate giving programs are looking to fund program activities/causes

, not equipment, specifically.

Will a foundation or corporate giving program fund software or hardware, including tablets or smart phones, for a nonprofit or NGO? Yes if, say, the foundation is focused on helping children with disabilities, and you can show, exactly, how the purchase and use of software or hardware helps/would help children with disabilities - not just saying "They need these" but "Here's how these tools will help increase their literacy, their job prospects, their cognitive abilities, etc." Otherwise, funders won't be interested, as they will see it as an administrative cost - and they don't like funding administrative costs.


Develop your strategy to get software and/or hardware purchased by first, in writing, answer these questions:
why the software or hardware is absolutely

essential

to your organization - not just nice, but

absolutely necessary

exactly how the software or hardware will help your organization meet its mission

exactly how the software or hardware will help your organization be cost-effective (could you show how not having this software would cost your organization, say, $35,000 in terms of lost time/inefficiencies?)

your plan to train whomever will use these tech tools, your plan on how to support the tech (what if a tablet breaks? what if the software has a bug?), and how you will keep the tools safe from theft
Once you have this in writing, you can use this information in any fundraising proposals to foundations or corporate giving programs, and on your web site or, say, a crowd-funding campaign, to attract gifts from individual givers for a specific piece of equipment.

Your fundraising staff and board should brainstorm how best to raise money for this software. They should identify the largest businesses in the community, and research the key contacts at these businesses regarding community relations and philanthropy. They may need to organize an open house, so that potential funders can come onsite and see your work first hand. Remember: your best bet for funding is local businesses and institutes.

Also, get the costs of the hardware and/or software into your official yearly budget. This makes the costs an official part of your organization's overall proposed cost of doing business - and, therefore, a beneficiary of your organization's overall fundraising.

Remember: funders want to invest in success, not answer pleas of desperation. Show the difference your organization makes in the community or towards its mission. Have your expenses in writing and ready for review, so that you can demonstrate transparency. Be able to justify any expenses, not just those you are fundraising for.

Also see:


Return to Nonprofit Tech & Tech4Good / Tech4Impact Resources



---
Quick Links
---

my home page

my consulting services & my workshops & presentations



my credentials & expertise

My research projects

My book: The

Last

Virtual Volunteering Guidebook



contact me or see my schedule



Free Resources:
Community Outreach, With & Without Tech

Free Resources:
On Community Engagement, Volunteering & Volunteerism

Free Resources:
Technology Tips for Non-Techies

Free Resources:
Web Development, Maintenance, Marketing for non-Web designers

Free Resources:
For people & groups that want to volunteer

linking to or from my web site

The Coyote Helps Foundation

Jayne's Amazon Wishlist

me on social media (follow me, like me, put me in a circle, subscribe to my newsletter)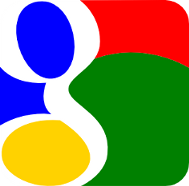 ---
Disclaimer: No guarantee of accuracy or suitability is made by the poster/distributor. This material is provided as is, with no expressed or implied warranty.
Permission is granted to copy, present and/or distribute a limited amount of material from my web site without charge if the information is kept intact and without alteration, and is credited to:
Otherwise, please contact me for permission to reprint, present or distribute these materials (for instance, in a class or book or online event for which you intend to charge).

The art work and material on this site was created and is copyrighted 1996-2017
by Jayne Cravens, all rights reserved
(unless noted otherwise, or the art comes from a link to another web site).