Revised April 22, 2016



Resources For Older Computers, Smart Phones, Tablet, Other Tech

What can be done with older technology


Corporations want you to upgrade your computer, smart phone, tablet, and other networked devices every year, and they often upgrade operating systems and software not to make the software better, but just to force you to have to buy new hardware to run such. It's a vicious, expensive cycle, and most of us can't afford to keep up. Plus, it's horrible for the environment - do a search on your favorite site regarding ewaste in Africa, where our old tech goes. It's not just ugly to see ewaste sites; these devices, improperly discarded, bleed harmful chemicals into the environment.

I started this page back in the 1990s; you can find old versions of it at archive.org. Back in the 1990s and through 2005 or so, there were lots more resources for older computers, even companies that still sold vintage software. Now, many of those companies I used to refer to are long gone. Computer companies have deleted their pages that supported users of vintage computers and software. Hardware and software companies are now dedicated to forcing everyone to use the latest computer technology, and so they remove any tools from their site that could help older computer users.

It's sad, because there's nothing I'm doing with my computers now, except for live webcasts and video phone calls, that I wasn't doing with my computer back in the late 1990s. Nothing.

There are many things you can still do with a vintage computer:
send and receive email
simple word processing
creating and updating simple spread sheets
simple record-keeping
create simple web pages
create publications (brochures, book layouts, newsletters, etc.)
play music
edit video
use old software, including games (great if you still have old files that weren't upgraded but you need access to such, or you still prefer an older version of upgraded software)
spare parts and parts to upgrade another computer
a fish tank
keeping a room warm (IBM/clones only; Macs are, literally, too "cool")
There are even still things you can do with a feature phone.

The original version of the Web site you are now looking at now was originally created and maintained with a Macintosh Classic II -- that's a small black & white screened computer with just 8 MB of internal RAM. I used the software that came with the machine, as well as shareware and freeware I downloaded from the Internet, to create the original version of this web site, and the site was quick to have thousands of visitors each month.

Here's a comment from an AmeriCorps member manager in an elementary school. The comment was posted a few years ago to CNSTech, a discussion group for technology issues and information for Corporation for National Service staff and volunteers:
"we have a pile of old Mac SE computers and we love them. We have them hooked to an ancient laser printer through a local talk network. They make wonderful word processing machines for kids, and they are the most problem-free computers we own.
That could still be true, right now: these old computers remain wonderful for teaching kids keyboarding skills.

This is from 1997 - and it's still true now (from "How Much Technology is too much?" in the Washington Post , October 6, 1997):
Software is evolving faster than the hardware and system software needed for its operation, application software such as word processing are slow to reflect the best features the operating environments have to offer, and there's a growing disparity between computer power available in the box and computer power actually used. The focus on issues of productivity shouldn't hinge on faster processors or more memory, instead it should involve creative and efficient use of computers. This "gap of delivery" is probably because it's simpler to announce great leaps in technology than for users to realize the actual benefit.
Choosing an ISP for Your Older Computer
Look online for information regarding whether or not an ISP can service an older computer. For instance, type in the name of the ISP and the phrases like vintage Macintosh or OS 9.x. Even if you find something online that says the ISP will work with your vintage computer and operating system, call the company and confirm, and ask if you will receive an immediate refund if it doesn't work. One thing for sure: they probably WON'T provide you support of any kind if you have trouble with your Internet connection.
Offline Resources
Call the local Goodwill or look online -- many operate computer refurbishing programs, and offer used software at a discounted price. Look through their book shelves as well - they may have an old book that provides details on how to use older software you are trying to use. Also look for organizations such as Free Geek PDX in Portland, Oregon - they can also help you with parts and software for your vintage computer.

Online Resources
Many, but not all, companies feature downloadable versions of older software on their Web sites. Apple is getting rid of it as fast as they can. Your best bet is to use Google and type in things like vintage Apple operating system and old version FileMaker Pro.
There are also these suggested Web sites specifically for users of "older" machines (there are more, but these are my favorite); please note that, for any site that no longer works, simply type in the URL to archive.org:
Macintosh SE Support Pages
This is the page to support people still trying to use the ancient Macintosh SE, a late-80s machine with Motorola's 68000 CPU and a 9 inch black and white screen. Includes information on:

Web browsers for the SE (and other black & white Macs)
Adding hard drives and removables
What printers work with an SE?
Upgrading 800k floppy drive to a 1.4MB Superdrive
Opening the case, and adding RAM
Transferring files from PC to SE
Fixing common faults
Installing an 'SE to SE/30 Upgrade Kit'
Useful suppliers and online resources [EXCELLENT LIST!]
SE description & specification
SE and SE/30 pinouts

I created a web page from a post by user in Montreal on some online group about the value of older computers, and another page from a post by Christopher Sunner about Why Someone Might Need an Older and Not a Newer Macintosh. Both are from the 1990s, and both talk about what those computers could do even 15 years after they were first released. And all that they say was true then. But now, no - I'm not sure anything on these web pages could still be done (but if I'm wrong, let me know).

Low End Mac is a commercial site that offers a tremendous amount of resources for both older and new macs, including several e-mail discussion groups for different brands of vintage Macs. Lots of info on how to get cutting edge functionality out of trailing edge (or any!) Mac hardware and software.

Mac Domain features a large amount of various types of classic Apple Macintosh abandonware and support for these great old machines, even post about Mac OS X, the iPod or newer Apple products. Enjoy!

Apple Official Support & Resources for Older Macs. Owners of iPad, iPhone, iPod or Mac products may obtain service and parts from Apple or Apple service providers for five years after the product is no longer manufactured (or longer where required by law). Apple has discontinued support for what it considers technologically obsolete and vintage products - that's pretty much anything older than five years. Also see Apple's official discussion forums , which includes branches on old hardware and software (and sometimes, talking to users is a lot better than talking to the company itself).

Accelerating Your Older Mac
by Christopher Sunner. This is a guide on how to accelerate your older Macintosh through the use of various methods such as good maintenance, clockchipping, program usage, accelerators, and other means.

The Open Directory Project's Guide to Old-Mac sites

File Extensions.org
File extensions are (usually) three letter codes at the end of computer file names that tell to operating system (Microsoft Windows, MAC OS X, Linux and Unix operating systems, etc.) what kind of file they are dealing with. For instance, a file with ".doc" is a Microsoft Word document (but can be opened by just about any word-processing program). File Extensions.org is a very large list of the file extensions, many with detailed explanations of each file type and the way they are used. "We have also tried to include a few of the common software programs that are associated with each of these file extension types." If you find a file in your computer with an unknown file extension, you can look up the information about desired file extension and its file associations.

Woz.org
Site of Steve Wozniak, inventor of the Apple Computer. Very useful info.

Linux Documentation Project
Linux is a good program to use because you can install is on DOS if you dont have any type of Windows. Lots of helpful links.

Web Browsers OpenFAQ
What browsers work on older machines (Macs, machines running older versions of Windows, Amiga systems, machines running old MSDOS systems, NeXTStep/OpenStep systems, VM/CMS systems, etc.

MAC/PC User Groups!
"MUGs" and "PUGs" can help you find older versions of software for use on your older model machine (mac user groups tend to be better about this, but there are a few good user groups to find software for older IBM/clone PCs). They are also great for trouble-shooting. To find users groups, visit your favorite search engine and try the words "PC" or "Mac" and "user group." Apple also maintains a list of Mac User Groups Also try finding a local group via the Association of Personal Computer User Groups (APCUG).

cnet, http://www.cnet.com, is an excellent place to find downloads of older versions of browsers and various other software.
Finding Used Computers & Parts
Call the local Goodwill or look online -- many operate computer refurbishing programs, and offer used software at a discounted price. Look through their book shelves as well - they may have an old book that provides details on how to use older software you are trying to use. Also look for organizations such as Free Geek PDX in Portland, Oregon - they can also help you with parts and software for your vintage computer. NOTE: if you buy a used computer, you definitely should contact the original manufacturer and check into buying a service plan for the machine.

Low End Mac is a commercial site that offers older software and operating systems for sale. everymac.com is similar.

2nd Chance PC.
A UK based company specializing in selling refurbished computers, predominantly Macs." They have a page regarding pre-G3 PowerMacs page.

Build a Fish Tank Out of Your Old Computer Monitor
Use Your Old Computer as a Heater

A reader who chose to remain anonymous wrote that a another useful purpose of old IBM/clones (but not Macs, as they are, literally, too "cool") "is to put them in rooms, greenhouses, sheds, etc. that need a little heat during the heating season and run a copy of the Distributed.net client. That way, you are heating the space and donating the computer's time to a good cause." That means, however, that the computer has to be connected to the Internet if you want to loan its ram to a distributed computing project. "An older PC can produce 100 to 200 watts of continuous heat while under load (from the Distributed.net client) and you might not need to by an electric heater. I actually do this to keep my basement a little warmer during the winter."

Also view:

Return to Nonprofit Tech & Tech4Good / Tech4Impact Resources



---
Quick Links
---

my home page

my consulting services & my workshops & presentations



my credentials & expertise

My research projects

My book: The

Last

Virtual Volunteering Guidebook



contact me or see my schedule



Free Resources:
Community Outreach, With & Without Tech

Free Resources:
On Community Engagement, Volunteering & Volunteerism

Free Resources:
Technology Tips for Non-Techies

Free Resources:
Web Development, Maintenance, Marketing for non-Web designers

Free Resources:
For people & groups that want to volunteer

linking to or from my web site

The Coyote Helps Foundation

Jayne's Amazon Wishlist

me on social media (follow me, like me, put me in a circle, subscribe to my newsletter)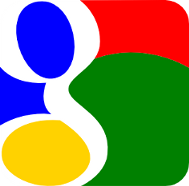 ---
Disclaimer: No guarantee of accuracy or suitability is made by the poster/distributor. This material is provided as is, with no expressed or implied warranty.
Permission is granted to copy, present and/or distribute a limited amount of material from my web site without charge if the information is kept intact and without alteration, and is credited to:
Otherwise, please contact me for permission to reprint, present or distribute these materials (for instance, in a class or book or online event for which you intend to charge).

The art work and material on this site was created and is copyrighted 1996-2017
by Jayne Cravens, all rights reserved
(unless noted otherwise, or the art comes from a link to another web site).