Revised with new information as of December 10, 2015

Introducing New Technology Successfully into an Agency
and
Why Your Organization Needs a Technology Plan

Change is stressful. Good or bad, it adds tension to any office. Throw the word "computer" or "upgrade" or "Internet" into this equation, and stress can skyrocket. Plus, mission-based organizations (nonprofits, non-governmental organizations or NGOs, public sector organizations, civil society organizations, etc.) are often facing intense, even do-or-die deadlines -- so the stress of dealing with computers can sometimes seem too much.
Introducing or adding computers, tablets or smart phones to a mission-based organization, or upgrading software or hardware such an organization uses, will change the way staff at the organization access and manage information -- for the better, you hope. But without realistic expectations and a thoughtful strategy, a new system can create as many problems as it is supposed to solve.
With all that said: success in using technology tools is driven by user attitude. Users who want to reach out, to make people feel informed and involved, who are committed to quality and timeliness, and who are ready to try something even at the risk of making a mistake are the people who flourish using technology. People who hate change, don't like sharing information freely and continually, and don' like involving others in their work are those that struggle with technology. What's your attitude?
---
Your Agency Needs a Technology Plan
No matter what an agency's mission is, no matter what size an agency's staff or budget, no matter who an agency serves, no matter how many years you have been in operation -- your agency needs a computer and Internet technology plan. Just as you should do a critical analysis and form a strategic plan for your fundraising plans, your staffing needs and your program activities, you need to evaluate your technology needs and create strategies to meet those needs. How your organization will access and use technology will effect just about every function of your agency, in fact. If you choose not to create a technology plan, you will find yourself in a constant state of reactive crisis management. You also might end up spending far, far more on hardware and software and training than you would have had you thought strategically about your needs and created a plan to address those needs.
At the Philanthropy News Network's "Nonprofits and Technology" conference in Seattle in January 1999, a representative of CompuMentor (now TechSoup) offered advice that still holds true even now, all these years later. He told attendees that technology plans are more than just hardware and software wish lists. They can help nonprofits:
become more effective in daily operations
budget and spend money more effectively
boost fundraising efforts
buffer groups from the effects of staff turnover
He cited a 70/30 rule for technology funding used by many large companies and organizations: For every $1 budgeted for technology, 30 cents would be used for hardware and software purchases, with the remaining 70 cents used for training and support. Now, I would change that to a 60/40 rule, with 40 cents used for hardware, software and apps, and 60 cents for training and support. I change the numbers because, now, unlike in 1999, it's rare to find someone working in an office who isn't at least somewhat familiar with word processing software, spreadsheets and some kind of database software.

Reasons to Computerize or Upgrade a System
Augustine "Tino" Paz, Network Development Specialist at Orlando's Community Services Network, made this insightful observation on CUSSNET (Computer Use in Social Services Network Internet discussion group) many years ago, and it also still holds true:
"Too often, if even unconsciously, we take a 'magic wand' approach to software: it's a matter of finding the right one to do our work for us, and not necessarily to help us do our work...

"Human services are in the information processing business whether they use software or not. Any effort to 'automate' that aspect of the business without first understanding what Kate referred to as 'How information flows through out and is used in the agency, issues of power and control that sort of stuff,' will inevitably make things more difficult when it comes to implementation any software application.

"One of the challenges, in my opinion, involves managing the conflict between what is perceived as a slow, time- and resource-consuming planned developmental approach to organizational change (especially when we assume that we already know what's "wrong" with the organization) and the feeling that we must act with haste to fully benefit from the rapidly changing information technologies tools."
So much of that advice, which is more than 20 years old, applies even to the latest apps and social media tools.

David Arons of Tufts University added during this discussion:
"Perhaps for human service organizations the challenge is also identifying technologies that both increase efficiencies within the organization, i.e., reduce staff training time, provide more timely and updated information about public benefits, and can be made accessible to the organization's clients. Basically multi-use technologies to help the organization better serve their clients and lower their overhead might give some organizations greater resolve to make a capitol investment in emerging technology.
The first step in introducing a computer technology or upgrading/changing a computer system or introducing a new tech tool in your agency is exploring the "whys." In the excellent Guide to Automating I & R Systems: Automating Information and Referral Systems for the Non-Profit Community (published by TechSoup, then CompuMentor, BUT NO LONGER AVAILABLE), several reasons to automate are cited:
"Large amounts of information can be saved using less physical space." In the case of an upgrade of an existing computerized system, larger amounts of information can be saved.

"You can create multiple access points for your information so that you can find resources by using many different search methods." In the case of an upgrade of an existing computerized system, even more search and reporting methods are made available.

Searching, sorting and reorganizing information can occur much faster, and more sophisticated search capabilities are made possible than with manually maintained information.

Some statistics can be collected automatically. For instance, with a computerized database, searching to see how many of your clients are from various zip codes is made as easy as pushing a few buttons. All these years later, this has a name:

big data

"Information is more transportable and more easily shared with other staff members or agencies."

"Information is easier to duplicate and to protect from fire, theft or other loss." That is, if you do regular backups of data and store these backups in safe places.
With apps built for tools, there are now even more "whys" to explore. For instance, you can make critical information more easily available for clients - even the very poor and homeless in the USA often have cell phones, even smart phones. Mobile apps can also make it easier to interact with clients, potential clients, and supporters.

Clinton Jones of South Africa cited this formula on the CUSSNET group for introducing or changing technology during a discussion on "Planned Change vs. Rapid Development," and I think it's still valid:
Identify Formal Defined Process Structures
Identify Formal Undefined Process Structures
Identify Informal Defined Process Structures
Identify Informal Undefined Process Structures
Identify Value Adding Tasks that can be Automated
Identify Value Adding Tasks that should be automated
Identify Value adding tasks that cannot be automated
Identify Non-Value Adding Tasks that can be automated
Identify Non-Value Adding Tasks that should be automated
Identify Non-Value adding tasks that cannot be automated
Identify Political and Social Agendae
Included in his post was an example of this formula in action.
Any kind of change or upgrade can at first seem more work than it's worth. That in itself can make introducing computers or upgrading technology seem not worth the effort. Also, there's
the Learning Curve - staff will have to spend extra time learning the new system, and the initial perception may be that the system has made things worse, not better.

the Costs - it may save money in the long run, but initially, it's going to be a big expense.

the Vulnerability - the agency will be at the mercy of system failures.

the Access - anyone who wants information must have a computer.

the Political Risk - a person will be associated with the success or the failure of this system.
Staff Buy-In
Staff and volunteers may tell you they have been doing just fine without computers or the Internet (and maybe they have!), so why computerize systems and data? They may tell you that whatever version of software they use meets their needs and it took an enormous time to learn and upgrading will cause more trouble than it's worth. Or, they may have unrealistic ideas about the technology -- that computers, a new software package or the Internet will instantly and effortlessly raise more money for the agency, or improve staff and board communications, for instance.
Many agencies invest considerable resources in computer hardware, software and staff training for computerized systems that then end up being under-utilized and failing to live up to their vast potential, because the staff had unrealistic expectations for the technology, or they never bought in to the idea of the technology in the first place.
The key to worker acceptance seems to hinge on the following factors:
User-friendliness of the new system (and remember, what is user-friendly to YOU isn't always for OTHERS).

Clearly

identifying the benefits of the new system to those who will use it.
Training and hands-on practice with the specific application.
Clear commitment by management to support staff during their learning curve.
Clear and communicated commitment by management to support the introduction of the new system.
Timely hardware/application support.
Clear expectations by management that staff are expected to use the new system.
Welcoming and addressing questions and fears
Attitude of users (many times, users refusal to use new technology comes from factors that have nothing to do with the technology and everything to do with unresolved staff performance issues or already-existing staff/management conflicts)
Immediate recognition for any staff members new use of technology
Most who have commented on this subject via various Internet discussion groups, at least that I've read, feel that forcing technology on someone outright doesn't work. It's not efficient, creates even greater tension around the use of the technology, and takes even longer for the system to work. They emphasize that successful integration of a new technology into an agency requires good and ongoing communication, long-term commitment by the entire staff, monitoring, support, intervention and patience.
One person on CUSSNET noted that, at the time of his post (July 1997), California was installing a state-wide information system called Child Welfare Services/Case Management System (CMS/CWS). The system was comprehensive and covered everything from caseload listings, client history, placement and payment processes, contact narratives, management of court documents, service plans, state-wide search capability, etc. His story on the introduction of this system offers many lessons for anyone introducing a new technology, no matter what system it is computerizing:
"Our implementation team had concerns relative to the impact of bringing our entire county up on the system all at once. Initially there was some talk both at the line & management level about the "...state forcing this down our throats..." There are 58 counties in California and all of them with one exception are coming online at once rather than phasing in specific programs. New social work graduates expect to find computers in the workplace. Many of our veteran staff have their own PC's at home or have purchased notebooks for use at work; this group was also very receptive to automation. Although CWS/CMS will bring a major impact to how we process and store client data (which has resulted in a high level of anticipatory anxiety) we have found that the majority of our staff are looking forward to using this new tool.

"We have decided to purchase laptop PC's for our staff in lieu of desktops to enhance worker mobility - this was a major concern expressed by line-staff. CWS/CMS also has remote dial-up capability - a worker will be able to do state-wide searches from schools, police departments, or from home - compose and submit court reports, service plans, detention reports from remote locations to their supervisor for review and approval. Mobility supports autonomy. Information supports risk assessments.

"One anecdote - we called a meeting of line supervisors to demonstrate the functionality of the court module - staff literally stood up and cheered when they realized how this tool would save them time.

"We had line supervisors do a simple inventory of staff skill and have tentatively identified several 'soft spots' (staff who may need a higher level of support) - we plan on shifting a portion of our support resource to these areas during the initial phase of roll-out hoping to facilitate early success experiences.

"Anecdotal accounts from other counties (about 25) which have already come on-line reflect that there is an initial period of frustration and loss of productivity, this seems to last about 90 days -as one moves through the learning curve, the tool comes to be perceived as an integral part of the process. A representative from one county (which has been up for a year) stated, '...we don't know how we did our work without it...'

"A major benefit of this system is the development of a state-wide database which will support an unlimited array of ad hoc reports - trend analysis, outcome studies, etc. Clearly, this will add precision in evaluating the needs of our clients and assessing the effectiveness of our interventions."
Another participant on CUSSNET had this real-life example to offer, which also offers good advice regarding the introduction of any new technology:
"During the past 5 years I have been using a PC in the work place and developing different programs some people seem to have a resistant to technology. What I have found is that if you can get one person using a program and it really helps them do a better job, others will get interested. Many organization just force technology on people and I think it causes a backlash. I think it is like everything else most people sometimes are just resistant to change.

"We were able to take a Tracking System for social service activities and implement this in one unit. It spread from unit to unit after we saw its benefits. Now counties all over the State are using it in one fashion or another to suit their needs. This was done without forcing the technology on anyone. It is a much slower process, but seems to be more acceptable to staff."
Another real-life example, this time from a reader on CYBERVPM (a discussion group for volunteer managers):
"It was a definite plus that our technical staff are wonderful people and very well liked and respected. When they come to us with yet another new program or upgrade or whatever, people are generally trusting that it isn't frivolous, and that we will get good training and support. Our upper management is generally very supportive, and each employee has a training budget we can use to get additional help.

"Speaking specifically of our (Client Services) dept. - it was also helpful to have one staff member who really loves computers - yet still understands the office and how work is really done around here. (OK, I admit, this person is me!) I am able to advocate for our department's needs, understanding the tasks that need accomplished and the general level of computer-savvy of the staff - BUT - I can also 'speak computer-ese' - so the tech guys find me easy to deal with! A big plus is how excited I get about new applications, etc. - that is usually infectious and pretty soon everyone wants to 'know how to do that!' We've almost become competitive - each trying to learn a 'new trick' to teach the others!

One lesson we have learned to our advantage: having a "linestaff" person who is computer-savvy is really great. Many times staff feel uncomfortable asking a tech staff to help them with the "little things" - especially when they need someone "right now!" I try to be available to answer questions, reboot machines, get the printer working again, etc. It took some time for my manager to be comfortable with my spending time on this, but in the end she understood that it was helping all our department work better - it is now an acknowledged part of what I do!

"It may be interesting to note that my department manager has been the last one to come onboard. Although she has had a computer on her desk from the beginning, she is just now beginning to really use it. For a long time, you knew not to send her an e-mail - she never learned to open up her Mailbox! I am always glad when she asks me to help her do things, because for a long time she would just give up in frustration and use the 'ol typewriter! This budget cycle, I think she is pretty much being forced to learn Excel in order to submit her department's budget -- and I think that's a good thing! But I think this is one example of linestaff making the change-over BEFORE management, and in our case it worked just fine!"
Still another CYBERVPM participant said:
"The main problem for us introducing technology was finding employees that could use it, and finding the time and energy to train those who couldn't. I've also struggled with fixing problems created by those who think they know what they are doing. Overall though, I think that technology has made my job as a volunteer coordinator 10 times easier. I wouldn't be able to do it without my volunteer management software, the databases, etc.
And with all that said... the reality is that no amount of training and support materials is guaranteed to compel staff to change their communication and work behavior that might defeat the introduction of technology tools. What changes behavior, beyond training?
Peer pressure
Messages from a variety of sources
Incentives to change behavior
Penalties for non-participation
I'm putting in two personal stories here to illustrate what I mean by different ways to motivate behavior change and an embracing of tech tools:
Story 1:
Back in the 1990s, I was a board member at a professional association. I was in charge of new member recruitment and publicity. For my fellow board members, I developed materials and a training to talk about the benefits of using email instead of sending postal mailings to invite new members to our meetings, to no avail; my fellow board members remained skeptical. It took generating a standing-room-only audience of newcomers for a monthly meeting, something that had never happened in the group's history, to convince the board that, indeed, we could sell an event successfully with email. I asked at the beginning of the meeting for everyone who found out about the event via email or the web to raise their hands, and most of the room raised their hands. As of that meeting, there was an expectation that the organization would use email and its web site for communication - there was no going back. I've always wondered how long it took this org to use social media when it came around...


Story 2:
I was a part of a huge, multi-office international organization that adopted a new software program that would take over all human resources and budget database functions. Unfortunately, those who would actually use the software weren't involved in the choice, so they felt very much that something was being imposed on them that they didn't ask for. Bad start, definitely. The organization engaged in several activities to both educate staff on why the software tool was a good thing and how to use the software, such as:

training as a group watching a slide show presentation or interacting with a live trainer
training from each individual's desk top watching a slide show presentation or with a trainer sitting right there with the person
a user guide distributed to all staff
onsite user group meetings
a phone hotline to get immediate questions answered
discussions in department and organizational-wide staff meetings
recognition of staff members use of the software by supervisors in department and agency-wide meetings

and on and on. About 60% of the staff became both comfortable with the software and convinced it was worth using. But 40% didn't. What finally got them to use it was a mandate -- their reports would no longer be accepted in any format except such that was generated from the database itself. The mandate got the remaining 40% on board within probably two weeks.
These illustrations include examples of peer pressure (new members expected use of online tools by the association, staff expected by their peers to use new software), incentive to change behavior (elimination of postal costs and phone charges to mail or fax press releases, testimonies from colleagues at staff meetings, recognition by supervisors for use of new tool).

What could these methods look like in practice? Here are some ideas:
Peer pressure
Ask each staff member, at each staff meeting and in all program and employee regular progress reporting and evaluation reports, to provide an update on how they have used one of the tools or engaged in any learning activities regarding tools.

Messages from a variety of sources
Staff should be encouraged to talk about tech tools in all program planning meetings and how they could be/should be used. Staff members should also be encouraged to circulate links to newspaper articles, blogs or other online articles that highlight the benefits and challenges of using certain tools.

Incentives to change behavior

Supervisors should laud staff members who report use of online collaborative tools, in face-to-face, one-on-one meetings, at staff meetings and in other internal communications.
Use of collaborative tools should be acknowledged in staff performance reviews.
Honest discussions of problems in using online collaborative tools should be encouraged and those who participate in such should be lauded for talking about such.
A requirement to use certain tools. For instance, requiring staff members to use GoogleDocs, rather than email, to collaborate in the writing and editing of a file, no exceptions.
Staff could ask other staff members to comply with the use of certain tools. For instance, a staff member could say, "Hi, I just received the document you want my comments on as an attachment to your email. Please share it with me via Googledocs and I will be happy to get started right away." This is more than peer pressure – this means a staff member is required to use the tool, or not receive staff feedback.
Supervisors should note a staff person's refusal to use at least some online collaborative tools, particularly the official shared work space for VDH staff, in performance reviews and in face-to-face meetings (followed immediately by conversations on how to address this lack of use, support needed, etc.).
Also see

Being Fluent with Information Technology

, an excellent book that will help you measure your success in getting your nonprofit staff up-to-speed regarding using technology. It's from 1999, and still dead-on in its advice. It's no longer available at its original URL, but if you type this URL into archive.org, you can access the book:

http://bob.nap.edu/html/beingfluent/



Other Resources
Don't discount these resources because they were written so long ago - what they recommend is still applicable to today. Devices and software comes and goes - but best practices pretty much stay the same.

Return to Nonprofit Tech & Tech4Good / Tech4Impact Resources



---
Quick Links
---

my home page

my consulting services & my workshops & presentations



my credentials & expertise

My research projects

My book: The

Last

Virtual Volunteering Guidebook



contact me or see my schedule



Free Resources:
Community Outreach, With & Without Tech

Free Resources:
On Community Engagement, Volunteering & Volunteerism

Free Resources:
Technology Tips for Non-Techies

Free Resources:
Web Development, Maintenance, Marketing for non-Web designers

Free Resources:
For people & groups that want to volunteer

linking to or from my web site

The Coyote Helps Foundation

Jayne's Amazon Wishlist

me on social media (follow me, like me, put me in a circle, subscribe to my newsletter)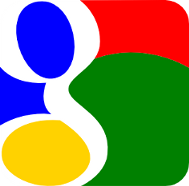 ---
Disclaimer: No guarantee of accuracy or suitability is made by the poster/distributor. This material is provided as is, with no expressed or implied warranty.
Permission is granted to copy, present and/or distribute a limited amount of material from my web site without charge if the information is kept intact and without alteration, and is credited to:
Otherwise, please contact me for permission to reprint, present or distribute these materials (for instance, in a class or book or online event for which you intend to charge).

The art work and material on this site was created and is copyrighted 1996-2017
by Jayne Cravens, all rights reserved
(unless noted otherwise, or the art comes from a link to another web site).