COMMENTARY:
Please, No More USA Volunteer-Matching Web Sites

Here is a phrase I think I could live the rest of my life without reading or hearing again:
"A new web site has been launched to match volunteers with non-profit organizations."
Why?

Read the blog

, which provides the details, and then comment!





Return to my volunteer-related resources
---
Quick Links
---

my home page

my consulting services & my workshops & presentations



my credentials & expertise

My research projects

My book: The

Last

Virtual Volunteering Guidebook



contact me or see my schedule



Free Resources:
Community Outreach, With & Without Tech

Free Resources:
On Community Engagement, Volunteering & Volunteerism

Free Resources:
Technology Tips for Non-Techies

Free Resources:
Web Development, Maintenance, Marketing for non-Web designers

Free Resources:
For people & groups that want to volunteer

linking to or from my web site

The Coyote Helps Foundation

Jayne's Amazon Wishlist

me on social media (follow me, like me, put me in a circle, subscribe to my newsletter)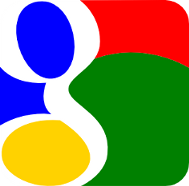 ---
Disclaimer: No guarantee of accuracy or suitability is made by the poster/distributor. This material is provided as is, with no expressed or implied warranty.
Permission is granted to copy, present and/or distribute a limited amount of material from my web site without charge if the information is kept intact and without alteration, and is credited to:
Otherwise, please contact me for permission to reprint, present or distribute these materials (for instance, in a class or book or online event for which you intend to charge).

The art work and material on this site was created and is copyrighted 1996-2017
by Jayne Cravens, all rights reserved
(unless noted otherwise, or the art comes from a link to another web site).