The

Last

Virtual Volunteering Guidebook available for purchase as a paperback & an ebook from Energize, Inc.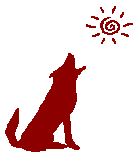 What WAS New with Jayne & Her Web Site

To know when I have developed a new resource, found a great resource, published a new blog, published a new Tech4Impact newsletter, upload a new video, or my travel plans & training dates, use any of the following social media apps to follow me:





August 2016 blog entries






July 2016 blog entries






June 2016 blog entries





May 2016



I blog often about communications - crafting welcoming messages, crisis responses, managing online conflict, encouraging reconciliation, etc. I decided to create an index of those blogs here. For more than two months, every Tuesday night, and sometimes on Saturdays, I attended the Washington County Sheriff's Department's citizens academy. The academy ended in May. As a consultant and researcher regarding volunteer engagement and communications, I'm talking to organizations about community engagement, and I wanted to see a non-volunteering community engagement scheme first hand, to see how it works and to think about ways the idea might be exported to other, non-law enforcement agencies and even overseas. Also, I'm a human rights advocate, and when I look at what happened in Ferguson, Missouri in particular, I am outraged. So I wanted to see what the attitude of my local sheriff's department is. I blogged halfway through the experience. And now have a lovely photo of me and Sheriff Pat Garrett (no, really, that's his name).



May 2016 blog entries






April 2016



Due to a lot of retweets and mentions, I've been getting a lot of visitors to my blog: Vanity Volunteering: all about the volunteer. Have a read and leave a comment!




April 2016 blogs

: (in published date reverse order)


March 2016





A visit to Havana, Cuba


I went to Havana, Cuba at the end of February. It's been a life-long dream. Per my research before and during the trip, I've written published two blogs in March, one on Internet access / digital literacy in Havana, and one on Tweeters re: Cuba development & ICT4D.




March 2016 blogs

: (in published date reverse order)
January & February 2016



Me in South Carolina Jan. 27 - 29


I'll be the keynote speaker and presenting workshops at the

South Carolina Association for Volunteer Administration

(SCAVA) annual conference, January 27-29, 2016 in North Myrtle Beach! You do not have to be a member of SCAVA to attend.

J

oin me! And you can book me for your conference or workshop!



Me in Vancouver, Washington Feb. 11


I'll be the keynote speaker at the

Nonprofit Network Southwest Washington

/ Directors of Volunteer Programs Association (DVPA) conference on Thurs., February 11 in Vancouver, Washington (state). And you can book me for your conference or workshop!




January & February 2016 blogs

: (in published date reverse order)



December 2015 blogs

: (in published date reverse order)


November 2015

:

Online Leadership / Influencing Online
There is a plethora of information about leading a team online, but as the Duvall Leader in Residence at the University of Kentucky's Center for Leadership Development (CFLD) in October 2015, I wanted to focus specifically on online leadership, on engaging in activities that influence others online, that create a profile for a person as someone that provides credible, important, even vital information about a particular subject. What does it take to be a leader online? This new page explores that.




November 2015 blogs:

(in published date reverse order)

October 2015:
Me in Kentucky in October
I'll be in Henderson, Kentucky for a week and Lexington, Kentucky for the last week of October. Check out the above link, which has complete details about dates, and, if you want to attend the conferences where I'll be, or if you want a consultation or to buy me coffee while I'm in either city, let me know.
August 2015:

Tips for staying in contact with remote staff in developing countries / conflict zones
Many factors stand in the way of trying to stay in contact with field staff at projects in rural or conflicted areas in developing countries. I review all of the various challenges faced by people in a main office in getting data from field staff working in humanitarian / development / aid initiatives, and how to address those challenges.




July 2015:





July & August 2015 blogs

: (in published date reverse order)




May & June 2015 blogs

: (in published date reverse order)



April 2015:





Updated:

Ideas for Leadership Volunteering Activities
Information on my web site about volunteerism is focused mostly on those who work with volunteers, rather than volunteer themselves. But an FAQ on various online groups is from young people looking leadership volunteering activities - ideas to create or lead a sustainable, lasting benefit to a community, and that involve recruiting others to help. These can also be activities for the Girl Scouts Gold Award, the Duke of Edinburgh's Award (U.K.), a mitzvah project, or even scholarship consideration.




March & April 2015 blogs

: (in published date reverse order)



March 2015:

Packing Advice For First-Time Humanitarians & Aid Workers
What you should pack before you head out on your first mission trip, based on my own experiences working for the UN abroad. This information is on a part of my web site that has advertising on the side of the page. The revenue helps me cover the cost of maintaining this entire web site.

Daily, Mandatory, Minimal Tasks for Nonprofits on Facebook & Twitter
There are a lot of nonprofits using Facebook and Twitter just to post to press releases. And if that's how your nonprofit, NGO or government agency is using social media, then your organization is missing out on most of the benefits you could gain from such. Facebook, Twitter and other social media are all about engagement. Social media is NOT one-way communication; you want people and organizations to read your information, but you also want them to respond to it. And they want YOU to respond to what THEY are saying. I broke these must-do tasks down into the most simple, basic list as possible - these tasks take minutes, not hours, a day.




February 2015:

Recommendations for UN & UNDP in Ukraine to use Twitter, Facebook, Blogs and Other Social Media to Promote Reconciliation, Social Inclusion, & Peace-Building in Ukraine (PDF). This is a draft document I submitted to UNDP Ukraine just before I left Kyiv in October 2014, having completed my term there as a "Surge" Communications Advisor. This draft document offers considerations and recommendations for social media messaging that promotes reconciliation, social inclusion, and peace-building in Ukraine. It provides ideas for messaging related to promoting tolerance, respect and reconciliation in the country, and messaging to counter bigotry, prejudice, inequality, misperceptions and misconceptions about a particular group of people or different people among Ukrainians as a whole.

Research and case studies regarding recruitment and retainment of volunteer firefighters & justifications for involving volunteer firefighters that do NOT relate to "money saved"
A little bit of commentary and a long list of resources, compiled from various sources. Updates welcomed!


December 2014:

PDX-area Organizations Involved in Overseas Development / Aid / Relief & Volunteer Efforts
Or Educating People Re: Other Countries/Global Affairs
This page tracks Portland, Oregon metro-area organizations that are involved in overseas development / aid / relief / humanitarian efforts, or that are involved in educating people about other countries. Some are nonprofits, some are university programs, and some are for-profit companies / businesses. Some are focused exclusively on aid and development, some are focused only partially on such.


List of Volunteer Management Software
Yes, I've finally updated this page. It also now includes my detailed recommendations on How to Choose Volunteer Management Software. For this page, volunteer management software is defined as software that actually has "volunteer" somewhere in its official description (it does NOT have to be called "volunteer management" software, however). Also, note that many organizations use software developed to track all kinds of constituents - funders, clients, customers, etc. - to also track their volunteers, or software designed to track employees to, instead, track volunteers. Therefore, this page could not be considered a comprehensive list of software that can be used to manage volunteer information.


My tech: the networked technology tools I use
I'm an independent consultant, a one-woman shop, and I don't have the funds to buy the very best, very latest computers, tablets, and smart phones, or to upgrade my technology every year. Yet, I've made a name for myself regarding using the Internet to communicate effectively, to be an integral part of a nonprofit organizations' mission-based work, to work remotely and to supervise others remotely, and to support and manage volunteers (virtual volunteering). How do I remain cutting edge online and still be able to afford to pay my bills? How often do I upgrade my technology? I put together this page to answer those questions.


December 2014 blogs (in reverse order):


Me in Warsaw, Poland, Nov. 12 - 15, 2014,
then Barcelona, Catalunya, Spain, until 19,
then back to Poland and the USA
I?ll fly to Warsaw, Poland, arriving November 12, to present workshops on November 13th and 14th regarding virtual volunteering and meet with various NGOs from Eastern Europe, including representatives from Ukraine (HURRAH!!), for e-wolontariat.pl, a Polish-based NGO that is at the forefront of promoting digital volunteering in Europe. Participants will include finalists of the e-volunteering competition ? NGO representatives who are finalists to win a grant for the implementation of their ideas for e-volunteering projects. I?ll also be in Barcelona, Catalunya/Spain, all day on November 17, 18 and 19, for a personal visit, but would be happy to meet with any NGO, university or government representative who might like to have lunch or coffee and a chat about anything related to volunteering, NGOs, and/or tech4good. More details.



I'm booked through Dec. 2014


(& soon, beyond that!)
I am fully booked with work through December 2014 (and it looks like I may soon be booked through April 2014 as well!). My schedule tends to fill up very quickly, so if you are thinking of me for a project, contact me soon! Please note I'm taking only paid work - no pro bono projects right now. More about my consulting and training/teaching.



Oct. 14, Dublin, Ireland


Featured speaker at Comhlámh annual report launch. I'll be talking about how organizations that send volunteers overseas can incorporate virtual volunteering into the support for those volunteers. I met representatives from Comhlámh when I worked on the EU Aid Initiative earlier this year.

In Germany after that, until Oct. 22, 2014.





Blogs re: my work in Ukraine Aug. 3 - Oct. 3, 2014:
I?m in Kiev (Kyiv), Ukraine, August 4, 2014
Apps for good ? two things I learned in Ukraine this week, August 12, 2014
Fearing your own colleagues in the field, August 13, 2014
What a work day is like ? so far, August 15, 2014
Ukrainian named Wikipedian of the Year 2014, August 15, 2014
World Humanitarian Day is TODAY, August 19, 2014
Reconciliation, August 20, 2014
My job: reading the consequences of war, August 26, 2014
Humans of New York guy posting re: Ukraine, September 8, 2014
where are the evaluations of hacksforgood/appsforgood?, September 9, 2014
Ukrainian journalism student project: Stopfake.org, September 10, 2014
Tweets from UNDP Ukraine?s Social Good #inno4dev summit, September 25, 2014
Using social media to promote respect, tolerance, reconciliation?, September 26, 2014
What I Did in Ukraine for the United Nations, October 12, 2014


August 2014
Hard to Reach: In Ukraine for Aug & Sept., Germany & Ireland for most of Oct.
I'm off to Kiev (Kyiv) Ukraine for all of August and September, for a two-month consultation with UNDP. I'll be blogging and tweeting about my experience as much as time allows. Then, in October, I'll be in Germany for most of the month for a vacation - it will be my first time back in Germany since I left in 2009, after living there for 8 years.

My phone numbers will not work while I am abroad

. If you need to reach me, please email me; if you need to reach me URGENTLY (for instance, you are from the media and you are working on a story and you are on deadline), write a tweet and mention @jcravens42.

x

June 2014

Incorporating virtual volunteering into a corporate employee volunteer program
(a resource for businesses / for-profit companies)
Virtual volunteering - volunteers providing service via a computer, smart phone, tablet or other networked advice - presents a great opportunity for companies to expand their employee philanthropic offerings. Through virtual volunteering, some employees will choose to help organizations online that they are already helping onsite. Other employees who are unable to volunteer onsite at a nonprofit or school will choose to volunteer online because of the convenience.

Información de voluntariado virtual en español
Aquí hay unas enlaces a la información en español sobre el voluntariado virtual.

A blog about my two-week motorcycle tour of Utah, Nevada & Oregon in June 2014.
2989 miles / 4810.329 kilometres. Included Cleveland-Lloyd Dinosaur Quarry, Moab, Arches National Park, Canyonlands National Park, Capitol Reef National Park (the most under-rated national park), Goblin Valley - Utah State Park, Anasazi State Park Museum, Bryce Canyon National Park, Great Basin National Park, camping on BLM land, Sheldon National Wildlife Refuge, and more!

Onsite workshop in Portland, Oregon:
Virtual Volunteering: The Right Way to Engage Online Volunteers
Wednesday, June 4, 2014, 6 to 8 pm, Idealist, 209 SW Oak St, Ste 600. Networking and refreshments 6pm-6:15pm/6:30pm


VACATION
I'm on vacation June 8 - 22. You can email me whilst I'm on vacation, but do not expect to hear from me until after June 22. More information on how to contact me (including for press / media that need to reach me ASAP).


May 2014
Webinar: Virtual Volunteering: An Untapped Resource for Employee Engagement
10-11 a.m. San Francisco time (1 - 2 p.m. New York City time), Wed., May 28th, 2014
Why is virtual volunteering worth encouraging at your company or business, to benefit nonprofit organizations, what policies do you need in place, how can you support employees as online volunteers, and how can you track and celebrate their accomplishments? Join VolunteerMatch in conversation with me, Jayne Cravens, and Kaye Morgan-Curtis, of Newell Rubbermaid, to answer these questions and hear how companies are using this strategy to engage employees who might not have otherwise been able to participate in their programs.


April 2014
Internet-mediated Volunteering in the EU (virtual volunteering)
At long last, Internet-mediated Volunteering in the EU: Its history, prevalence, and approaches and how it relates to employability and social inclusion, has been published. My research was for the ICT4EMPL Future Work project undertaken by the Information Society Unit of the Institute for Prospective Technological Studies at the European Commission?s Joint Research Centre, and consumed most of my 2013.

Updated:
Folklore, Rumors (or Rumours) & Urban Myths Interfering with Development & Aid/Relief Efforts, & Government Initiatives (& how these are overcome)
Folklore, rumors (or rumours) and urban myths / urban legends often interfere with relief and development activities, and government initiatives, including public health initiatives -- even bringing such to a grinding halt. They create ongoing misunderstandings among communities and cultures, prevent people from seeking help, encourage people to engage in unhealthy and even dangerous practices, cultivate mistrust of people and institutions, and have even lead to mobs of people attacking someone or others for no reason other than something they heard from a friend of a friend of a friend. This resource has examples of this happening and how to prevent or address such.


March 2014



Online volunteers supporting aid and development


Since November 2013, I've been providing advice and research regarding the online volunteering component of the EU Aid Volunteers initiative, through People In Aid and France Volontaire. I'm finishing up my involvement in the project by the end of March.


Motorcycle & bicycle riders supporting aid and development
Just updated with new examples! Motorcycles for good? Indeed! This page tracks the use of motorcycles in development / aid / relief / humanitarian efforts in developing countries. This isn't so much about volunteers going to developing countries and using motorcycles for relief efforts; rather, these efforts are more about local people being trained to ride and service motorcycles themselves as a part of such efforts, which not only helps get aid, including medicine, where it needs to go, but also helps create small businesses. At the bottom of the page is advice for individuals and small groups who want to use their motorcycles and travels to help others.




February & March 2014 Webinars



The Best Assignments for Online Volunteers, an hour-long webinar for TechSoup.

The Right Way to Engage Online Volunteers, an hour-long webinar for VolunteerMatch.



January 2014

On January 21, I had a super fun tweet chat as a guest of VolunteerMatch. The subject? Virtual volunteering, of course! You can read the transcript here.

Here's the video from my presentation for San Francisco Online Community Meetup Group (OCTribe), at TechSoup, talking about applying volunteer management principles to online community management. Here are the slides I used for the presentation.





November 2013

Free training video of me talking about Using Internet & Smartphone Apps to Work With Volunteers.
This workshop, Real Tools for Real People: Using Internet & Smartphone Apps to Work With Volunteers, is a 90 minute training video made at the October Corporation for National and Community Service 2013 Pacific Cluster Learning Community Conference, with twang (I'd been in Kentucky two weeks previously). It's focused on managers of AmeriCorps, VISTA, SeniorCorps and other national service members, however, it's applicable to any initiative involving volunteers. Sorry that the video doesn't pick up the laughs from the terrific audience of about 50 or more people.




Virtual Volunteering in Europe 2013
For much of 2013, I researched and wrote about Internet-mediated volunteering (virtual volunteering, online volunteering, microvolunteering, online mentoring, etc.) in European Union (EU) countries. I've provide some analysis from that project that either aren't in the paper I've submitted, but I think they should be out in public for discussion, or, that are in the paper, but I wanted to highlight them in particular for discussion.




Initiatives opposed to some or all volunteering (unpaid work), and
online and print articles about or addressing controversies regarding volunteers replacing paid staff
This is a list of organizations and initiatives opposed to some kinds of volunteering (unpaid work), or ALL kinds of volunteering, including unpaid internships at nonprofit organizations / charities. It is also a list of online and print articles about or addressing controversies regarding volunteers replacing paid staff. Most of the links are to initiatives or actions in Europe or the USA. This list has been compiled to help researchers regarding volunteerism, as well as for policy makers and volunteerism advocates who want to avoid these kinds of controversies at nonprofit organizations and government agencies. This list is also compiled to refute those who believe that there are no such controversies (believe it or not, those people DO exist).




NEW RESOURCE
One(-ish) Day "Tech" Activities for Volunteers
Volunteers are getting together for intense, one-day events, or events of just a few days, to build web pages, to write code, to edit Wikipedia pages, and more. These are gatherings of onsite volunteers, where everyone is in one location, together, to do an online-related project in one day, or a few days. It's a form of episodic volunteering, because volunteers don't have to make an ongoing commitment - they can come to the event, contribute their services, and then leave and never volunteer again. Because computers are involved, these events are sometimes called hackathons, even if coding isn't involved. This page provides advice on how to put together a one-day event, or just-a-few-days-of activity, for a group of tech volunteers onsite, working together, for a nonprofit, non-governmental organization (NGO), community-focused government program, school or other mission-based organization - or association of such.

Do you welcome people with your language - or make them uncomfortable (even drive them away)?
An online exchange with a volunteer manager putting together a volunteer recognition event lead to this blog regarding word choices and religious activities at secular organizations.




An archive of previous updates (at least six months old) to my web site and blog. Some of these URLs will no longer work, as I do sometimes change web page addresses (and I do not update the URLs on this page):

October & November 2013 blogs
How do international NGOs use Twitter?, 27 November 2013
It?s real: the unpaid internships & volunteers controversy, 23 November 2013
New report NOT by me re: microvolunteering, 14 November 2013
Online volunteers, social media, disaster response & the Philippines, 13 November 2013
mobile devices, mobile apps, texting & volunteers, 28 October 2013
The question I get asked again & again, 22 October 2013
No complaints means success?, 17 October 2013
Freaking out over Facebook privacy?, 15 October 2013
Volunteer groups leading to financial donation/sponsorships? 14 October 2013

October 2013

Want to know what it looks like to live tweet an event? The 2013 Pacific Cluster Learning Community Conference, a multi-day, multi-state training for people managing national service programs, such as AmeriCorps and Senior Corps, was held in October, and several of the sessions were broadcast live on the Internet. I live-tweeted several sessions one day, as the @Oregonvolunteer guest tweeter. I have a record of the day's tweets here (in reverse order).

Where I'm speaking in October:
October 2, 8 to 10:30 a.m.
More Donors, More Volunteers and More Awareness: Doing It All With Better Outreach
at the Henderson County Cooperative Extension Education and Exposition Center in Henderson, Kentucky - my first presentation ever in my hometown!

October 7
ZAPP® / Western States Arts Federation (WESTAF) 2013 Arts Festival Conference, in Louisville, Kentucky.

October 9 & 11
Essentials of Volunteer Engagement - all day intensive trainings for AmeriCorps members in Oregon, hosted by Oregon Volunteers, in Portland, Oregon.

October 23
Pacific Cluster Learning Community Conference in Portland, Oregon. For members of AmeriCorps and SeniorCorps, as well as the program directors of such.



August & September 2013 blogs
What I learned from researching virtual volunteering in Europe 16 September 2013
Open Air Hackathon ? Nonprofits Get Web Sites, Designers Get Accessibility Training, 4 September 2013
I need your (not so stinking) badges, 31 August 2013
pro vs. volunteer firefighters, 26 August 2013
Volunteers needed, but are they wanted?, 21 August 2013
Fire station turns away volunteers ? and how it could be different World Humanitarian Day, August 19, 20 August 2013
Me in D.C. & Philly area in April 2014, 14 August 2013
Unions & Nonprofits: Commentary from the Nonprofit Quarterly, 12 August 2013




July 2013
I'm absolutely consumed with finishing the EU project related to virtual volunteering and employability/social inclusion, plus getting updated edition of the Virtual Volunteering Guidebook finished with Susan Ellis. PLUS, doing all that a new home owner needs to do (no one told me THAT was a full-time, unpaid job!). I apologize if you have written me and I haven't responded. I am devoting an hour every day to doing nothing but responding to email - but if you wrote before, say, May and still haven't heard from me, by all means, write me again!


I'll be available again for consulting around September, but heads up: I am a part of a team put together by an organization that just submitted a bid on a very large project, and if that bid comes through, I may be booked solid again for the rest of the year - so get those requests in now for training/teaching and consulting!



July 2013 blogs
global survey on volunteer management software, 25 July 2013
Virtual Student Foreign Service & eInternship program, 25 July 2013
Conferencia Latinoamericana de Voluntariado, 14 al 16 de octubre, 23 July 2013
Virtual volunteering & a rose by any other name…, 17 July 2013
Wiki re: virtual volunteering in Europe, 15 July 2013
Virtual volunteering in Europe, 11 July 2013
Update re: research on virtual volunteering in Europe, 09 July 2013



Presenting online July 19
I'll be presenting regarding virtual volunteering for the Metropolitan Volunteer Management Association (MVMA) in St. Louis for all those in St. Louis, Missouri that work with volunteers in any capacity on July 19th at 11:30 am. I'll be here in Oregon and they will be there in St. Louis, at Paraquad (near the Science Center) - we'll be doing this via WebEx. Good thing they booked me months in advance, because otherwise, I couldn't have done this presentation now. Want me to do this for you too in Fall 2013 or in 2014? Book now!

April, May & June 2013 blogs
Time Magazine asserts there are no organized Atheist volunteers,
28 June 2013
Survey for EU online volunteers, 27 June 2013
EU agencies exploiting interns?, 27 June 2013
Campaign to End the Overhead Myth, 18 June 2013
When to NOT pay interns, redux, 14 June 2013
Finding out how many orgs are involving online volunteers, 14 June 2013
Volunteerism research should include virtual volunteering!, 05 June 2013
Why I'm not outraged at the IRS, 31 May 2013
Say yes to filling out that online profile, 30 May 2013
Free online courses for relief & development workers, 28 May 2013
Spontaneous "online volunteers" after disasters, 23 May 2013
From just a bulletin board to a DISCUSSION, 09 May 2013
Thank you, Portland metro area, 06 May 2013




April 2013


Thrilled to be working on a project for the European Union regarding virtual volunteering! I have a wiki detailing the ict4empl project here. If you are a charity, NGO, or other organization in any European country that has involved volunteers online, please check out the wiki and contact me!

This EU project means that, through July 2013, I won't be taking on any new consulting projects, though I might be able to squeeze in an online presentation.


I would really love to start a new consulting project in mid-September! It's not too early to start thinking about how I might be able to help YOUR organization or program!




March 2013 blogs
Online community service company tries to seem legit, Mar 26, 2013
Crowdsourcing & Microvolunteering: still not new, still takes a lot of work, Mar 25, 2013
Without a Champion, Your Initiative Won't Survive, Mar 18, 2013
It's Official: My New Blog Home, Mar 6, 2013




February 2 8, 2013
Just got word last week that posterous.com is shutting down - it hosts my blog. So, for the next several weeks, I'm working on moving my blog to a new host. And then, once all of the content is moved, I have to change all of the addresses on my web site to blog posts to the correct locations. So, no new blogs until March. Sorry for that. And altogether, this is another reminder of why you still need to keep a traditional web site, and own the domain name for such - don't let anyone tell you to switch your entire web site to a blog host - blog hosts DO go away!


January & February 2013 blogs
Everything old is new again, & again, Feb 6, 2013
What do NGOs understand that USA nonprofits don't?, Feb 4, 2013
No, I won't post your jargon, Jan 30, 2013
Hey, where did January go?, Jan 25, 2013
Nonprofits *are* job creators!, Jan 07, 2013
Hire me in 2013 - let me help make your organization even better!, Jan 02, 2013


February 7, 2013

Apologies for being so lax in updating my web site and blogging so far in 2013. My excuses:


I bought a house and moved (house, office, the works)
I started a new consultancy gig (in addition to one I already have - hey, maybe the economy is improving!)

I have been very busy in 2013 on my twitter account ( @jcravens42) and my fan page on Facebook, posting lots of news, resources and questions. And, of course, I've been super busy on the TechSoup Community Forum.


December 11, 2012
Email fail part deux.
In early 2012, I lost two year's of email, thanks to Thunderbird's "compact mail" feature, which actually means "delete mail." I posted about it to Twitter and to Facebook several times, as well as here on my What's New page, but I know there were several people who were waiting for replies from me who may not have known their messages were deleted and I had no way to contact them. Well, it's happened again, this time because I accidentally marked an entire day's email as junk mail and deleted it. I also realized several folks have been sending me email and it's been blocked as junk for probably six months! I keep telling you all I'm not a techie - now you have proof. If you have written me and are wondering why I haven't responded, please try again - and apologies. I'd fire myself but, unfortunately, I'm the only tech staff I can afford.


December 2012 blogs
volunteering in the digital age - cool, but not new, Dec 20
mobile apps in nonprofit program & management work, Dec 17
Nonprofits still struggling, Dec 13
Striking a chord in 2012, Dec 11
Dec. 5: International Volunteer Day for Economic & Social Development, Dec 05
Volunteer Engagement the Roller Derby Way, Dec 03
November 16, 2012
I'm looking for photos of online volunteers - people engaged in virtual volunteering. Online mentoring. Cyber service. Microvolunteering. Crowd-sourcing. Clowd computing volunteering. Whatever the hot new term is. These are people who research information, design web sites, databases or graphics, prepare proposals, edit documents, translate text, offer professional advice, moderate online discussion groups, contact the press write newsletter articles, manage web sites, manage Flickr accounts, edit podcasts or online videos, or any other activities to help organizations that support causes those people believe in - but these people perform their service as a volunteer (unpaid!) from their homes, their work, a computer cafe, a cell phone/smart phone. Upload your photos on this group on Flickr, and be sure to note describe what you do (or the person in the photo does) as an online volunteer, including either the name or a description of the organization(s) supported.
November 2012 blogs
March 20-22, 2013 Australasian Retreat for Advanced Volunteer Management, Nov 27, 2012
A volunteerism blog, not a political one, Nov 14, 2012
What mobile apps do you promote to clients, volunteers, supporters, staff?, Nov 13, 2012
Adventure tourism as a tool for economic & community development


Nov 09, 2012
Update on a virtual volunteering scam, Nov 06, 2012



October 23, 2012
My tech: the networked technology tools I use
(and have used over the years)
Since I started this web site back in 1996, I have shared what technology tools I use - and how I use it. I do that because I have found web sites by various folks so very helpful when I'm learning some new technology or wondering if I should invest in a new tool, and because the Internet started off as a place where people freely offered helpful advice and tools - and it's my way of keeping that spirit alive. I'm no techie, but I do like being a good citizen.


I led two tweetchats on Twitter this month! The tweetchat is focused on building and sustaining online communities for nonprofits, charities, schools, government programs and other mission-based initiatives, though some corporate folks frequently show up and share. More about the #commbuild tweetchat events.

August & September 2012 blogs
NGOs are using the cloud - but there are barriers, September 24, 2012
Magical paychecks, September 18, 2012
Theater as a community development/education tool - it takes more than artists, August 21, 2012
Women & the Digital Divide: still a reality?, August 14, 2012
Tourism as a tool for economic & community development, August 08, 2012
Managers of volunteers love spreadsheets, August 06, 2012

I'm away from the Internet Aug. 31 - Sept. 16, 2012
I'm away from the Internet - no email, no Twitter, no nuthin'. Truly unplugged. I expect to dig out from the piled up email and tweets by the end of the month.

August 2012

July 2012 blogs
What's so fabulous about software tools for volunteer management?, July 23, 2012
What did you learn today? Or this week?, July 19, 2012
What do volunteers do? The answer may surprise you, July 17, 2012
Results of survey re volunteer management software, July 10, 2012
Have you ever changed your mind?, July 02, 2012


July 11, 2012
Results of our survey regarding volunteer management software
In March and April 2012, myself and Rob Jackson drafted and circulated a survey regarding software used to manage volunteer information. The purpose of the survey was to gather some basic data that might help organizations that involve volunteers to make better-informed decisions when choosing software, and to help software designers to understand the needs of those organizations. We also wanted to get a sense of what organizations were thinking about volunteer management software. At long last, we're publishing the results of the survey here (in PDF). It includes an executive summary of our findings, as well as the complete responses to questions and our analysis of such. Rob and I did not have time to analyze all of the comments made in answer to some questions; for all questions, we listed the comments made, but we did not always offer any observations about such, or group the responses into categories. We welcome the efforts of other researchers to offer their own analysis of the data provided. You can make comments about the survey results on my blog.


June & May 2012 blogs
Say it! Say it! "MANAGERS OF VOLUNTEERS", June 27, 2012
How Yahoo could THRIVE, June 25, 2012
Do departments at your org hate each other?, June 20, 2012
Before you create that online profile... do you want to keep it?, June 14, 2012
Pioneering in "hacks for good": Knowbility, June 11, 2012
Volunteer online with TechSoup, Jun 06, 2012
Nonprofits & volunteers - time to brag on Techsoup!, June 04, 2012
Careful what you claim: the passions around identity, May 31, 2012
Sound off re employees & volunteers appropriate behavior online, May 29, , 2012
what's most important about software experience, May 21, 2012
When to NOT pay interns, May 14, 2012
Don't know Linda Graff? You're in trouble! , May 09, 2012
mama jane., May 03, 2012
Share! Spout! Debate! Discuss!, May 02, 2012


Presentation May 17, 2012
Portland, Oregon
Trends in Volunteer Engagement
Join me for a workshop for this intensive workshop for the Northwest Oregon Volunteer Administrators Association (NOVAA), 9 am - noon, at the First United Methodist Church, 1838 SW Jefferson, Portland, Oregon. Here are complete details on the workshop, and how to RSVP. With the economy the way it is, it's rare that I present onsite, face-to-face these days (usually, I'm asked for webinars), let alone for something this intensive, so don't miss this opportunity!
Book me to present /teach a class for your organization!


April 2012 blogs
The volunteer as bully = the toxic volunteer, April 24, 2012
Fear of Wrestling, April 16, 2012
My Twitter Lists, April 12, 2012
I don't like "Closed Gardens", April 10, 2012
So Many Young People, April 5, 2012
Volunteer Management: Once More with Meaning, April 04, 2012
Unofficial, DIY volunteer? Or something else?, April 03, 2012



April 11, 2012
March 30, 2012
Transitioning from an iBook to a MacBook
(& then upgrading from Leopard to Snow Leopard)
In January 2008, I transitioned from my lime clamshell iBook, running OS 9.2.2, to a MacBook running OS X. Part of that transition was figuring out what the software on my MacBook isn't just a demo and what such is actually for. Then in March 2012, I upgraded my MacBook from OS 10.5.8 to OS 10.6.8 (Snow Leopard) - and I went through the same exercise as far as software. Most of my choices are free and open source software (FOSS). I share this in the hopes that it will help others struggling with transitioning from one computer to another - and to encourage more volunteers, paid consultants and staff working with mission-based organizations to share such stories, so we can all learn from each other.


March 2012 blogs
Nonprofits & NGOs: Get to Know a University, Mar 27, 2012
Why Your Organization Probably Doesn't Need A Facebook Page, Mar 23, 2012
I need your email address, Mar 20, 2012
learning from a campaign that went viral, Mar 09, 2012
Same thoughts as last year re International Women's Day, Mar 08, 2012
survey re: volunteer management software, Mar 07, 2012
Do NOT say "Need to Cut Costs? Involve Volunteers!", Mar 01, 2012

March 23, 2012
BIG UGLY COMPUTER PROBLEMS


If you have been trying to reach me, or waiting for a reply, and wonder why I'm ignoring you, note: I am NOT ignoring you. In fact, I tried up upgrade my OS and ended up nuking my hard drive. The good news was almost everything was backed up. The bad news was that what wasn't backed up was my email from all of 2010, 2011 and 2012. If you you contacted me in that time, you ever want to hear from me in the future AND you haven't since March 16, 2012, please contact me.
March 15, 2012
Please

take this survey

regarding the software you are now using to track and/or schedule volunteers.

Whether you are using a series of spreadsheets, a donor management software, or something designed specifically for volunteers, I want to hear from you! Software vendors: please consider sharing this survey with your customers; the survey results, sans the identifying information of survey takers, will be shared, and can help you improve your product. THIS SURVEY WILL BE REMOVED ON APRIL 4, 2012.



March 2, 2012
February 2012 blogs
Excuses, excuses, Feb 29, 2012
I'm a Frustrated Volunteer, Feb 22, 2012
I'm a volunteer & you should just be GRATEFUL I'm here!, Feb 21, 2012
Corporate Volunteer Programs: What Do Nonprofits Want From Them?, Feb 17, 2012
Volunteers: still not free, Feb 15, 2012
In defense of skills over passion, Feb 09, 2012
Can potential volunteers find you?, Feb 07, 2012
No more warm, fuzzy language to talk about volunteers!, Feb 06, 2012
Can Komen recover?, Feb 03, 2012
Why I won't follow you on Twitter, Feb 02, 2012

January 2012 blogs
Volunteerism-related research wish list for 2012, Jan 30, 2012
I'm available for consulting & employment, Jan 27, 2012
volunteer managers: you are NOT psychic!, Jan 24, 2012
Learning, learning everywhere, Jan 18, 2012
Use the LinkedIn Events Function!, Jan 17, 2012
A missed opportunity with volunteers, Jan 12, 2012
Get your 2012 events on Facebook NOW, Jan 10, 2012
Your questions/comments re volunteers & technology, Jan 09, 2012
Online stuff: greater than, less than, Jan 06, 2012
Using a Cell Phone or Feature Phone as a Smart Phone, Jan 04, 2012


New Resources! (January 3, 2012)
Using a Cell Phone or Feature Phone as a Smart Phone
Though it may be hard for those of you have smart phones to believe, not everyone has a smart phone. Millions of people simply cannot afford a smart phone. Some of them use a simple cell phone, with very limited capabilities: the ability to make and receive phone calls and text messages. Some people have something that's more than a cell phone but less than a smart phone: they have a feature phone, which has some web browsing capabilities. Can you use a simple cell phone or a feature phone as a smart phone? Yes! There are several free online tools that can help you use whatever phone you have interact with various Internet tools.

Using the Internet to Share Your Adventure During Your Adventure
Advice on blogging, photo-sharing, tweeting, etc. while you are traveling.

Most of the academic articles that have cited my work are listed at my Google Scholar account.
October 19, 2011
I started my second ever independent, grass-roots online advocacy campaign - to get the word out about the horrifically-named "Pimp My Cause" and mobilize activists to tell the organization that name has got to GO. Here's my first blog on the subject, and a followup blog. It's been a fascinating experience to be in such a role; while I've helped with many a local, state, national or international campaign undertaken by a nonprofit organization, an NGO, an international agency or a government agency, this was my first attempt to start and lead such entirely on my own. I didn't do it for just the learning experience, but that's definitely been one of the primary benefits for me. What was my first ever independent, grass-roots online advocacy campaign? To bring to light this virtual volunteering / online community service possible scam (note updates in comments section).
July 18, 2011, 2011
July 10, 2011
Required Volunteer Information on Your Web Site
If your organization or department involves volunteers, or wants to, there are certain things your organization or department must have on its web site - not by law, of course, but from a point of view of ethics and credibility. To not have this basic information about volunteer engagement on your web site says that your organization or department takes volunteers for granted, does not value volunteers beyond money saved in salaries, or is not really ready to involve volunteers.

Mission statements for your volunteer engagement
(Saying WHY your organization or department involves volunteers!)
In addition to carefully crafting the way you talk about the value of volunteers, your organization should also consider creating a mission statement for your organization's volunteer engagement, to guide employees in how they think about volunteers, to guide current volunteers in thinking about their role and value at the organization, and to show potential volunteers the kind of culture they can expect at your organization regarding volunteers.
June 6, 2011
UPDATED: Short-term tasks for tech volunteers
There are a variety of ways for nonprofits, non-governmental organizations (NGOs), schools, government agencies and other mission-based organizations to involve volunteers to help with short-term projects relating to computers and the Internet, and short-term assignments are what are sought after most by potential "tech" volunteers. But there is a disconnect: most organizations have trouble identifying short-term tech-related projects. This list of one-time, short-term tech-related volunteering assignments might takes a few days, a couple of weeks or maybe a month to complete. But each has a definite start date and end date, shouldn't go on longer than a month (maybe two) and does not require a volunteer to make an ongoing commitment to the organization - once an assignment is done, the volunteer can move on to another assignment, or stop volunteering with the organization altogether.
May 4, 2011
This summer, I'll be teaching one of the four Volunteerism and Volunteer Management (PA592 CRN 82727 or non-credit) classes for the Institute for Nonprofit Management at Portland State University. The classes are being organized by Erin Barnhart, and will be held on June 22 and 29, and July 6 and 13. My portion will be on using the Internet to support and engage with volunteers, but please note that using the Internet as a part of volunteer management will permeate ALL of these classes, rather than being segregated into just one section (which makes this series of courses unique among volunteer management classes and institutes!). More information and details on registering here.

I can conduct classes, workshops and training sessions on various topics related to community outreach and engagement. I can tailor workshops to a variety of needs. Read more here (including a list of my trainings to date).
April 6, 2011
Webinar & Discussion: Using Social Media with Volunteers

On Thursday, April 14 at 11 am Pacific Time USA / 2 pm East Coast Time), TechSoup is hosting a free, live webinar to discuss ways to use social media to find, communicate with and build community among volunteers. Happening during National Volunteer Appreciation Week in the USA, this webinar is for nonprofits, schools, libraries, and any mission-based organizations interested in exploring how social media and other technologies might be used to strengthen their current volunteer program.

The presentation will be by Erin Barnhart and me, Jayne Cravens.

We will focus on examples of different ways different organizations have used Facebook, Twitter, LinkedIn, and other platforms to support current volunteers and recruit new volunteers. We will talk about ways to introduce or expand an organization's use of such tools. And we will also review some cautions about using these tools with volunteers.

We want this to be a highly practical workshop, and we want the learning to continue long after the webinar is over. So reply to this message on the TechSoup community forum with your questions, concerns and examples regarding using social media tools to find, communication with and build community among volunteers!

Feel free to publicize this workshop and the TechSoup discussion thread to your own networks. And please RSVP and attend on April 14!
March 22, 2011
March 8, 2011
Creating Group Volunteering Activities
Details on not just what groups of volunteers can do in a two-hour, half-day or all-day event, but also just how much an organization or program will need to do to prepare a site for group volunteering. It's an expensive, time-consuming endeavor - are you ready? Is it worth it?
January 25, 2011
December 2010 Blogs:

December 29, 2010
Screening Volunteers for Attitude
When an organization involves volunteers in high-responsibility, long-term roles, volunteer turnover can be a program killer. Screening is vital to finding the right people for high-responsibility, long-term volunteer roles, particularly those where the volunteer will work with clients and the general public, and to screen out people who may be better in shorter-term assignments or assignments where they would not work with clients or the general public, or who would not be appropriate in any role at the organization.

Make All Volunteering as Accessible as Possible
Tips for creating an accommodating and welcoming environment for volunteers with disabilities.
November 2010 Blogs
November 15, 2010
Starting a Nonprofit or Non-Governmental Organization (NGO)
The laws and procedures for starting a nonprofit organization, a non-governmental organization (NGO), a charity or a foundation vary from country to country. The laws and procedures are never exactly the same. This page offers general advice that is usually required in most countries, as well as a list of web sites for various countries regarding how to start a nonprofit organization, NGO, etc.
October 20, 2010
Micro-Volunteering and Crowd-Sourcing: Not-So-New Trends in Virtual Volunteering/Online Volunteering
Back in the 1990s, I called it byte-sized volunteering: online volunteering tasks that take just a few hours or a few days to complete, like translating some text into another language, gathering information on one topic, tagging photos with certain keywords, etc. Now, the hot-new term for this is micro-volunteering. It's no different than offline, episodic volunteering; just as volunteers who come to a beach cleanup or participate in a Habitat for Humanity work day don't undergo a criminal background check, don't receive a long pre-service orientation, don't fill out a lengthy volunteer application form and may never volunteer with the organization again, online volunteers that participate in a micro-volunteering task may get started on their assignment just a few minutes after expressing interest. But just as offline episodic volunteering like beach cleanups are more about building relationships, creating more awareness and cultivating more supporters, micro-volunteering needs to have the same goals in order to be worth doing, and that takes having established, tried-and-true volunteer management standards in place.
August 17, 2010
Microblogging and Volunteers
Microblogging means sending text messages of less than 140 characters to several cell phones and/or via the Internet to subscribers. This resource is a no-nonsense, anti-fluff, anti-hype, practical list to help nonprofits explore microblogging and use it effectively with volunteers, event attendees and others they are trying to reach.
July 26, 2010
July 12, 2010
July 1, 2010
NEW:
Using Third Party Web Sites Like VolunteerMatch to Recruit Volunteers
There are lots and lots of web sites out there to help your organization recruit volunteers. You don't have to use them all, but you do need to make sure you use them correctly in order to get the maximum response to your posts.

UPDATED:
Outreach Via the Internet for Mission-Based Organizations
It's more than just putting up a Web site; it involves finding and posting to appropriate Internet discussion groups, sending emails to current and potential customers, using online social networking, perhaps even starting your own online community.... it's pro-active, interactive and ongoing. It needs to be nurtured and fully supported, just as with all your public interactions. Online outreach and online service delivery should accurately reflect your agency's mission and culture.

June 30, 2010

I've launched some new pages on my web site, designed for those who aren't volunteer managers, and aren't professional nonprofit staff -- rather, these new pages are for individuals, particularly young people, who want to do some good, or need community service hours, or want to fund a volunteering trip abroad, but aren't sure where to or how to get started:

You will notice two big differences about these pages from the rest of my web site:
Most of my web site is focused on people who work with or for nonprofit organizations and NGOs, particularly those who outreach to or engage with the community (communications managers, PR and marketing managers, volunteer managers, program managers, etc.), and is focused on promoting my areas of expertise. By contrast, these new pages are focused on individuals, particularly young people, who want to do some good, or need community service hours, but aren't sure where to or how to get started. If the Community Service section of Yahoo had an FAQs section, this is what it should say.

The majority of my web site, which is focused on those who are formally affiliated with nonprofits and NGOs, are ad-free. This new section of my web site is not.

By clicking on any of the ads on these pages, you help me raise funds to maintain my entire web site (web hosting, domain name ownership and, ofcourse, my time). Also, I'm not responsible for the advertising that appears on these pages (ads are Google's decision).


UPCOMING PRESENTATIONS
April 29, 2010, 10:30 am - noon
Using the Internet to Support and Involve Volunteers (Virtual Volunteering)
HandsOn/United Way of the Mid-Willamette Valley
Salem, Oregon, USA

May 4, 2010
New Rules: Volunteer Engagement
What's changing in involving and supporting volunteers
Part of the Connections Fair by the Nonprofit Network Southwest Washington
Vancouver, Washington, USA

July 15, 2010, noon - 1:30 p.m.
Introduction to Using the Internet to Supporting and Involving Volunteers
Presentation for Northwest Oregon Volunteer Administrators Association (NOVAA)
Portland, Oregon, USA
Further details TBA

Read more about the training I can provide your organization. Bookings taken up to one year in advance. My schedule fills up quickly.


April 1, 2010
No foolin': I had an amazing time in March Australia, training as part of an advanced onsite retreat for experienced volunteer managers in Australia, and training at volunteer centers throughout Southern Australia (Volunteering Tasmania (Hobart), Northern Volunteering (Adelaide), Volunteering Western Australia (Perth), Volunteer South West (Bunbury), Albany & Regional Volunteer Service (Albany), Volunteering Victoria (Melbourne).

A reminder: While I'm ready to lead a variety of workshops and trainings regarding a variety of subjects on volunteer management, community engagement, communications, strategic planning, etc., I am also happy to make references to other consultants/trainers/experts who may be nearer to your geographic location (including international sites) or have an expertise different from my own. Please contact me for a reference.
February 25, 2010
I have written about my volunteering experiences with BPEACE (Busines Council for Peace), a UNIFEM partner and non-profit organization that mobilizes business professionals as volunteers to help entrepreneurs in countries emerging from war, like Rwanda and Afghanistan, to expand local businesses and create employment (and thereby build a peaceful, properpus future). I hope that this testimonial will both recruit new volunteers for BPEACE, as well as to illustrate yet another example of online volunteering/virtual volunteering.
February 9, 2010
Women's Access to Public Internet Access in Transitional and Developing Countries
Home and family obligations, lack of transportation, low-literacy and perceived lack of value keep many women and girls from accessing public Internet access points in developing and transitional countries. But there's another factor that is rarely talked about: in developing and transitional countries in particular, many of these public access points can be male-dominated, with mostly male users and few -- or no -- female users, and for many women, particularly women in developing countries, this makes the public access point off-limits to them. This new web page advocates for women-only Internet centers, or women-only hours at such, and offers resources to support such efforts.
February 1, 2010
Keeping Volunteer Information Up-to-Date
Keeping track of volunteer information is a challenge. At minimum, an organization has to keep track of volunteers' up-to-date email address and phone number. Organizations also need volunteers to report what they are doing as volunteers and how many hours they are contributing -- each day, each week or each month. Having this information for volunteers is vital to the sustainability of volunteer involvement. This page offers suggestions on how to keep volunteer information up-to-date, with the goal of getting the information your organization needs with minimal effort on your part.

Recruiting Local Volunteers To Increase Diversity Among the Ranks
Having plenty of volunteers usually isn't enough to say a volunteering program is successful. Another indicator of success is if your volunteers represent a variety of ages, education-levels, economic levels and other demographics, or are a reflection of your local community. Most organizations don't want volunteers to be a homogeneous group; they want to reach a variety of people as volunteers (and donors and other supporters, for that matter). This resource will help you think about how to recruit for diversity, or to reach a specific demographic.
January 4, 2010
Happy New Year! Employ me!
Want to know when this site is updated? Whether you are a fan of my work or a stalker, it's oh-so-easy to stay up-to-date with me and my web site:
2012, 2011 & 2010 Blogs (index of titles, by date)
December 16, 2009:
In March 2010, I'll be making my first trip "down under", to lead an intense, onsite retreat in Adelaide Hills, Australia for experienced volunteer managers. The focus will be on how volunteer managers can stay relevant "in a world where the challenges facing volunteering are becoming more complex every day" and how "to create volunteering environments in which volunteers can flourish and be most effective." Read more about my workshops/training/teaching, as well as my other consulting services.
November 24, 2009:
As I blogged about earlier, the world's largest online volunteering endeavor, otherwise known as Wikipedia, is engaging in a year-long process to develop a strategic plan for the Wikimedia movement. Specifically, Wikimedia is trying to understand where it is now, where it wants to be in five years, and how Wikimedia could get there from here.

(Wikipedia is the highest profile activity of Wikimedia, but not the only one. Have a look at all the Wikimedia projects to learn more.)

I am volunteering as part of the process; I started by adding myself to the Wikimedia expert database. I did this to allow task forces and other volunteers to reach me with questions, which I can respond to as I have time. However, I ended up instead being asked to join a Wikimedia task force - specifically, the Community Health Task Force. A larger time commitment than I was looking for... but I've been able to contribute probably eight hours total, over two days, and as a volunteer manager myself, based on my own experience, I think that's a lot. I've summarized my own recommendations here (note that one of them is my own proposal regarding volunteer recognition).

Participate! Comment on those proposals! Here are my favorite proposals and from there, you can find and read even more. If you don't know how to comment, contact me and I will walk you through it.

What I like about the process:


I'm always interested in seeing first hand what's happening regarding online volunteering. Participating in this process (as well as others) keeps me sharp in my abilities to provide advice to others regarding online volunteering.


Finally, people are calling Wikimedia contributors what they are: VOLUNTEERS. It's so nice to see that many Wikimedia contributors are embracing that word. I would like to see Wikimedia do so in its own communications. The Wikipedia entry for itself never mentions online volunteering and doesn't link to the Wikipedia entry for virtual volunteering, even though, as I already said, Wikipedia is the world's largest online volunteering endeavor anywhere. The page is protected so that, unlike most other pages, anyone can't edit the page. So if you have a Wikipedia account, please go to the talk page for the Wikipedia entry and note that you think there should be a link from the page to the Wikipedia entry for virtual volunteering.


Getting a notice via email that I need to go look at our task force page or my own pages.



What I don't like about the process:



I would have like a very clearly-defined task description of what it is I'm supposed to be doing as a Wikipedia contributor. I was so lost at first I avoided reading updates. I'm one of those online volunteers that needs very specific directions for some jobs: do this, then do this, then do this, and finally do this.


I think there should be a way for non-wiki-savvy users to contribute. Something easier to use, ala YahooGroups or GoogleGroups.


But that's it, really. I love it when an organization invites volunteers to contribute to strategic plans, and I love it when they provide an online way to do so. It's always a good thing to do. No matter what happens, Wikimedia can at least say, "Wow, we have a LOT of community members/volunteers who REALLY care about our future!" Can your nonprofit say that?

A year from now, I will be intensely interested to see which of these recommendations are implemented, and how.
November 20, 2009:
I'll be in Belgrade, Serbia to lead workshops for EducationUSA. From their web site:


EducationUSA is a global network of more than 400 advising centers supported by the Bureau of Educational and Cultural Affairs at the U.S. Department of State. The Bureau of Educational and Cultural Affairs (ECA) fosters mutual understanding between the United States and other countries by promoting personal, professional, and institutional ties between private citizens and organizations in the United States and abroad, as well as by presenting U.S. history, society, art and culture in all of its diversity to overseas audiences. The foreign students of yesterday are becoming the world leaders today.

I'll be doing intensive workshops to get local staff from the area's Educational Centers up-to-speed on demonstrating both financial and program credibility and transparency: how to create and communicate a realistic budget, writing a program proposal, and communications activities to build credibility with current and potential partners. It's an agenda I could easily spend a WEEK on, truly.

I'll arrive in Belgrade Dec. 6, and depart Dec. 12. If you are in Belgrade in that time and would like to meet, please email me. Please tell me who you are, the organization you represent, and why you would like to meet.

More about my training and consulting services. Please note I am not taking any new consulting jobs for the rest of 2009, through January 2010.
November 12, 2009:
Preservation of Pioneering Effort Re: Volunteers & ICT
The United Nations Information Technology Service (UNITeS) was a global volunteer initiative to help bridge the digital divide. UNITeS both supported volunteers applying information and communications technologies for development (ICT4D) and promoted volunteerism as a fundamental element of successful ICT4D initiatives. UNITeS was launched in 2000 by then UN Secretary General Kofi Annan, and was hosted by the United Nations Volunteers programme. UNITeS was active until 2005. As of November 2009, all UNITeS web site materials were taken down from the orignal site. Because many UNITeS materials continue to be in demand, and to continue both the spirit of the initiative as defined by Kofi Annan and as realized by UNV's former head, Sharon Capeling-Alakija, I am now hosting some of them here on my own web site, including Handheld computer technologies in community service/volunteering/advocacy.
October 8, 2009:
Want Cell Phone Updates Re: My Online Activities?
Love updates on your cell phone? I now send out Tweets whenever I send Tech4Impact, as well as when I update my primary blog, update a blog elsewhere, or am in the news. Follow me on Twitter at @jcravens42.
August 22, 2009:
Rumors & Myths Derailing Development and Relief Efforts:
It's Doesn't Happen Only in Developing Countries!
How rumors and myth can derail government initiatives, interfere with community development initiatives and even become a danger to some people is something I've been interested in for many years. I maintain a web page of examples of such, as well as suggestions on how to counter rumors and myths that threaten public initiatives. In line with that interest, I've blogged about my horrified fascination to see the most outlandish myths imaginable being promoted as fact regarding the efforts to reform health care coverage in the USA, and the role social media and so-called Web 2.0 technologies are playing in promoting the myths.
August 13, 2009:
Now based in the Portland, Oregon area
Had a fantastic road trip from Louisville, Kentucky to Portland, Oregon, seeing Missouri, Iowa, South Dakota, North Dakota, Wyoming, Montana, Idaho and Washington state along the way. I have two consulting gigs going on and am pretty much booked solid through mid-September 2009. Subscribe to My Blog, subscribe to my email newsletter, Tech4Impact, or view my calendarfor updates on my availability.

Thank you, 700-plus subscribers to Tech4Impact
Not sure why, but numbers for my email newsletter, Tech4Impact, are rising. Thank you, new subscribers! I tried to get rid of it once and replace it entirely with my blog, and the outcry was swift and definitive: no way!. Tech4Impact provides information to help nonprofits, non-governmental organizations/NGOs, civil society organizations, public sector agencies, and schools to use computer and Internet technology to benefit individuals, communities and the environment. Tech4Impact is less about techno-jargon and more about the human factors in using tech successfully. To sign up to receive Tech4Impact by email, send a BLANK e-mail to:

tech4impact-subscribe@yahoogroups.com

or, visit: the Tech4impact YahooGroup
July 12, 2009:
Moving to Portland; Update on Consulting Availability
It's been a fun time in Louisville and getting re-acquainted with living in the USA since April, but it's time to head out to a more permanent home: I'll hit the road the last week of July to move to Portland, Oregon and spend most of August getting settled there. As I already have two consulting gigs going on, that means I'm booked solid through mid-September 2009. Subscribe to My Blog or subscribe to my email newsletter, Tech4Impact, for updates on my location and availability.
July 7, 2009:
Microblogging and Volunteers
Microblogging means sending text messages of less than 140 characters to several cell phones and/or via the Internet to subscribers. Users can receive microblogs as emails, as updates in their RSS readers or as updates on a particular web page -- the same for regular, old-school blogging. But microblogging works best for nonprofits when they think about such as short messages going to subscribers via cell phones - that application is what truly makes the phenomena unique, and truly sets it apart from other tech tools. This resource will help nonprofits explore microblogging and use it effectively with volunteers.

New Resources Added Almost DAILY at My Blog
New resources are added regularly to My Blog, and all resources added to my web site are announced on My Blog. You can stay up-to-date about these by either subscribing to my blog, or, subscribing to my email newsletter, Tech4Impact.
May 27, 2009:
July 16: Presenting in Louisville re: Online Volunteering
On July 16, I will present onsite for the first time ever in my home state in Kentucky! I'm living in Kentucky through most of July (first time I've lived in my home state in more than 20 years!) and I'm so excited to get to help nonprofits in my home state in-person during this brief stay. I will present a two-hour workshop about online volunteering/virtual volunteering at the Center for Nonprofit Excellence (CNPE) on 323 West Broadway, Ste 501 in Louisville. The presentation will begin promptly at 9 a.m. Visit the online CNPE training calendar or call 502 315-2673 to register for the class. Costs are $55.00 for members of CNPE and $75.00 for non-members (however, please note that this money goes to CNPE, not me -- I'm doing this pro bono). Space is limited. I hope people as far away as Evansville, Indiana, Cincinnati, Ohio, Nashville, Tennessee, and Bowling Green, Lexington, Frankfort and Henderson, Kentucky, will make the drive for this workshop - it will be worth it! This is not a technology workshop; this is a workshop about working with humans! More information about my training and consulting. Note that I'm also available for online presentations as well. And view my availability. My schedule is filling up quickly.

I'm Looking for a Full-Time, Permanent Position!
Consulting on and off for the last 15 years, and full time for the last four years, has been interesting and fun, and I have two consulting jobs to keep me busy all summer. However, I'm ready to give up consulting for a full-time job.
April 17, 2009:
Free live online event: working with tech volunteers
On Thursday, April 23, I will present a free, live webinar for TechSoup on how to effectively involve volunteers in computer and Internet related tasks at your organization. The webinar will focus on ways nonprofit organizations can identify such tech-related assignments, ways support volunteers in these assignments, and, ofcourse, methods to recruit and screen such volunteers. Nonprofit staff members can feel a sense of both awe and fear about tech volunteers, and this can lead to misunderstandings and frustrations on the part of both parties. This webinar will help nonprofit staff stay in control of tech volunteering tasks so that the finished assignment meets the nonprofits' needs and the tech volunteer has a satisfying experience. You will hear my voice live via your computer and see a slide presentation, then you can text your questions via webinar platform, and listen to my answers. The webinar is at 11 a.m. Pacific USA time, 2 p.m. East Coast USA time, and 8 p.m. Central Europe time. See times around the globe (specifically the meeting planner) for other times worldwide. See the See the archived presentation here.

Back Livin' in America
After more than eight years as a broad abroad, I'm now back in the USA, living temporarily in Louisville, Kentucky. I'm available for consulting, including teaching and presentations, onsite or online (view my public calendar to see when I am booked and when I am available), but my goal is to find a full-time position at a nonprofit, government agency or university setting by the end of 2009. More about me.
February 17, 2008
February 6, 2008
For the last four years or so, in my spare time or through my work, I've been collecting examples of how folklore, rumors and urban myths interfere with development and aid/relief efforts, as well as collecting recommendations for preventing folklore, rumors and urban myths from interfering with development and aid/relief efforts. I've just greatly expanded both the examples and the recommendations for prevention pages. Further examples, recommendations and resources are always welcomed.

I don't just advocate that people should volunteer; I'm also a volunteer myself. One of my many activities is as a volunteer with the Aid Workers Network, an all-volunteer online community for people working in aid, relief & development. The people who help maintain AWN are professional aid workers who donate their time and expertise, often while they are working in a developing country under contract with an aid agency, to help keep AWN operating (I was able to volunteer for AWN while in Afghanistan). For AWN, I recruit and support volunteers who maintain the AWN site and its operations. I'm using the network itself, as well as the UN's Online Volunteering service to recruit additional online volunteers to support AWN. I've got five opportunities posted there right now (as of February 2008). You can go directly to the AWN account to view the opportunities. If you are interested, just to see how one all-virtual organization recruits its online volunteers or if you want to join in as a volunteer, please check out those aforementioned links.
January 23, 2008
I'm updating my Blog regularly, with notices about when my web site is updated, as well resources or announcements I want to pass on to others and my availability for consulting. The blog provides a way for readers to post comments as well.

I finally got my Nabaztag working. Her name is juanabunny. If you have a Nabaztag, drop me a line on the network. If you don't, then you have no idea what I'm talking about and, truly, it's just a geek toy -- no worries.
January 6, 2008
Happy New Year! I am in the middle of transitioning from my beloved lime clamshell iBook running OS 9.2.2, to a MacBook running OS X. Part of that transition is figuring out what the software on my MacBook isn't just a demo and what such is actually for. I have a page that lists everything I used my iBook for, all of the software I was using on the iBook, and what I have upgraded to or switched to for the MacBook, if anything yet. Please note that in several cases I am still looking for suggestions, and yours would be welcomed. And if, after looking at the list, you think there's a better choice for a particular function, please let me know.



December 19, 2007
Me in the USA, May 2008
Looks like I'll be speaking at a private conference in Chicago May 15. Around May 18, I'll fly down to Austin, Texas for several days. I'm available for leading other workshops and consulting in the USA during that time, so if you are interested, please contact me (my schedule fills up quickly .
October 24, 2007
Simplifying Life with RSS
RSS... another hip tech acronym to learn. What is it and why should your nonprofit / NGO / government office care? This latest resource describes RSS in very simple terms, to show how it can make media monitoring easier and reduce clutter in your email inbox.
September 23, 2007
See You in November:
I'll be presenting at the Institute for Advanced Volunteer Management (IAVM) 2007 Residential program, November 14 - 16 at the Paramount Imperial Hotel, North Promenade Blackpool, England. This three-day retreat presents 45 workshops by a variety of trainers; mine will focus on online volunteering and using the Internet to support volunteers. SEATING IS LIMITED. More information about the IAVM Residential.

Volunteer Management Software Index - UPDATED
Some of the most frequently-asked questions to me are about volunteer management software: what's available, how different packages compare with each other, the cost of each, the features of each, and on and on. I do not have the resources to create a comparison of the different volunteer management software out there. But I do provide a list of all of the volunteer management software geared towards nonprofit organizations (as opposed to corporate volunteering programs) that I know about, or nonprofit-related software/community relationship management software that has substantial volunteer management functions. There are more than 30 software options available. I believe my list is the most comprehensive list available anywhere.
September 1, 2007
Advice for Taking Photos in the Developing World
While working in Kabul, Afghanistan for most of this year, I developed a MS Powerpoint for staff on taking photos in the field. I relied heavily on all staff, particular Afghan staff, no matter what their job titles, to take photos whenever possible at events and workshops and during project site visits. This is because many staff are prohibited from traveling to certain parts of Afghanistan; international staff are sometimes prohibited from leaving Kabul altogether. This presentation/training touches on both the kinds of photos needed and how to take photos in a culturally-sensitive manner. This presentation is focused on a specific program and a specific country (Afghanistan), but maybe by changing the photos and a bit of text, it could work for you?

Questions to Ask for a Major Report from the Developing World
Most people who write reports about their projects in the developing world rely heavily on field staff to provide information. Often, however, field staff aren't expert report writers (that includes native English speakers), and struggle to provide meaningful, timely information in a coherent written form. Many report writers get around this by interviewing field staff about their work, so that needed information is provided through answers to questions. This method can also build the capacity of field staff to provide written information themselves. This is a list of questions I used to interview staff at an initiative in Afghanistan that was focused on rural projects. I based these questions on previous monthly and quarterly reports, suggestions from donors, the initiatives stated objectives, and my own need for information that could lead to stories in which the press might be interested.

UPDATED: Basic Fund-Raising for Small NGOs serving the developing world
This free document provides very basic guidelines for small NGOs in the developing world regarding fund-raising, and points to other online resources. By small NGOs, I mean organizations that may have only one paid staff member, or are run entirely by volunteers; and may not have official recognition by the government. When I began offering this more than a year ago, this document was 15 pages long; now, it's 23 pages long.

August 22, 2007
Back from Afghanistan for Good
I returned last night. Quite an adventure. So much to say... more soon.

As of February 20, 2007
Electronic Waste is EVERYONE'S Responsibility
When computers, stereos, VCRs, iPods, walkmans, video games, software, and cell phones are put into land fills, they leak poisons and heavy metals into the ground, endangering our lives and the health of our planet. With 48.5 million computers discarded each year, the USA is a particularly poor recycler and global citizen, exporting its hazardous electronic waste to developing countries, often illegally, and with horrific impacts on human health and the environment in these countries. This page will help your organization dispose of its electronic waste in an environmentally-friendly manner.
As of February 6, 2007
Me in Afghanistan, late Feb.-Aug. 2007
Yes, you read that right. I'm off to Afghanistan, to serve as Communication and Reporting Advisor for the United Nation's National Area-Based Development Programme (NABDP), part of UNDP. And, yes, this changes significantly my availability for consulting assignments.

In both 2005 and 2006, every Tech4Impact issue included a brand new topic, never-before presented in a previous issue. In 2007, even more brand new topics and resources will be presented! To subscribe, send a blank email to:
tech4impact-subscribe@yahoogroups.com
or, visit: tech4impact yahoogroup
As of January 16, 2007
Listing of Volunteer Management Software
Some of the most frequently-asked questions to me are about volunteer management software: what's available, how different packages compare with each other, the cost of each, the features of each, and on and on. I do not have the resources to create a comparison of the different volunteer management software out there. But I do provide a list of all of such software, or nonprofit-related software/community relationship management software that has substantial volunteer management functions, that I know about. I believe it is the most comprehensive list available anywhere. I also offer criteria to help organizations choose volunteer management software, and to help someone who might want to create a comparison of such software.
As of January 11, 2007
Volunteering, Civic Engagement & MySpace
For a few months now, I've been fiddlin' with MySpace to see how young people were using the site for activities relating to volunteerism / civic engagement -- if at all. There is, indeed, information here and there from individual users, some of it quite inspiring, but there's no overall guidance or encouragement for users on this subject. So, I decided to use my blog on MySpace (every user gets one) to focus specifically on volunteerism / civic engagement for MySpace users -- most of whom are in their teens and 20s. Please note that this MySpace blog does NOT replace my main blog.

Also see Nonprofit Organizations and Online Social Networking (OSN): Advice and Commentary, which offers a realistic set of possibilities and considerations for nonprofits regarding OSN platforms like LinkedIn, Friendster, MySpace and Care2.
As of January 3, 2007
Real-Time Communications With Volunteers
A growing number of nonprofit/civil society organizations are using real-time communications tools -- including video conferencing, online phone calls, chats and instant messaging -- to hold online meetings with volunteers, to allow volunteers to interact with staff, clients, or each other, or to involve volunteers in a live, online, real-time event. "Using Real-Time Communications With Volunteers" provides more information on using these real-time computer, audio and video tools with volunteers -- what the various tools are, how agencies are using them to interact with volunteers, and tips to encourage and maintain participation in synchronous communications.
As of November 20, 2006
As of November 2, 2006
Community Relations, With & Without Technology
This section of the Coyote Communications web site has been greatly updated. It offers a range of advice and examples regarding community (public media, volunteer, donor, government, etc.) relations, both with and without technology. The advice is focused on nonprofit staff (paid and volunteer) who aren't the most tech-savvy people in the world, and who don't have intensive training in media relations or using tech-related tools, but are expected to master these activities as part of their jobs. It's also focused on those who need to think about and explore emerging technologies as part of their outreach efforts, but who need advice written in very human, accessible, non-technical language.
As of October 1, 2006
Recognizing Online Volunteers & Using the Internet to Honor ALL Volunteers
Recognition helps volunteers stay committed to your organization, and gets the attention of potential volunteers -- and donors -- as well. Organizations need to fully recognize the efforts of remote, online volunteers, as well as those onsite, and not differentiate the value of these two forms of service. Organizations should also incorporate use of the Internet to recognize the efforts of ALL volunteers, both online and onsite. With cyberspace, it's never been easier to show volunteers -- and the world -- that volunteers are a key part of your organization's successes. This new resource provides a long list of suggestions for both honoring online volunteers and using the Internet to recognize ALL volunteers that contribute to your organization.
As of August 1, 2006
As of June 7, 2006
Stages of Maturity in Nonprofit Orgs Using Online Services
What does a networking technology-savvy nonprofit organization look like? To help nonprofits think about networking tech standards they should pursue, and possible goals for the future, I've created this assessment of the states of maturity for a nonprofit organization's use of networking/online technologies.

Handling Online Criticism
Online criticism of a nonprofit organization, even by its own supporters, is inevitable. It may be about an organization's new logo or new mission statement, the lack of parking, or that the volunteer orientation being too long. It may be substantial questions regarding an organization's business practices and perceived lack of transparency. How a nonprofit organization handles online criticism speaks volumes about that organization, for weeks, months, and maybe even years to come. There's no way to avoid it, but there are ways to address criticism that can help an organization to be perceived as even more trustworthy and worth supporting.

NetSquared and the New Wave of Online Volunteering
Tiny nonprofit organizations with very little staff are doing extraordinary things with volunteers, and making their volunteers feel included and energized, not with pins and t-shirts but through greater and more-meaningful involvement. This conference provided endless examples of such, and I summarize them here.
As of May 9, 2006
Nonprofit Organizations and Online Social Networking (OSN): Advice and Commentary
OSN is buzz phrase used to describe special web-based online communities that are accessible only for community members, like LinkedIn, Friendster, MySpace and Care2. Is there a value for nonprofit organizations to engage in OSN platforms? This resource offers a realistic set of possibilities and considerations.

Volunteering To Help After Major Disasters
Whenever a disaster strikes, hundreds -- even thousands -- of citizens in the USA start contacting various organizations in an effort to try to volunteer onsite at the disaster site. But what many of these people don't realize is that spontaneous volunteers with no training and no affiliation can actually cause more problems than they alleviate in a disaster situation, particularly regarding disaster locations far from their home. If you want to be a part of the mobilization for a future disaster, here are tips to help you get into "the system," get training, and be in a position to make a real difference.

Reality Check: Volunteering Abroad (especially for citizens of the USA)
Times have changed drastically in the last 30 years regarding Americans and other "westerners" volunteering in other countries. The emphasis in local relief and development efforts is to empower local people, and to hire local people, whenever possible, to address their own issues, build their own capacities, and give them employment. This strategy is much more beneficial to local communities than to bring in an outside volunteer. That said -- the days of international volunteers are NOT numbered: there will always be a need for international volunteers, either to fill gaps in knowledge and service in a local situation, or because a more neutral observer/contributor is required. This new page provides tips on gaining the skills and experience that are critically needed to volunteer overseas.

My Upcoming Travel Schedule
I'll be in San Francisco, California, May 29 - June 4 (leaving on June 5), for the NetSquared Conference, and then I'll be in Washington, DC: July 7 - 17 to present at the UICC World Cancer Congress regarding emerging trends and innovations in volunteer management. If you would like to meet with me while I'm in either city, or arrange a workshop at your site regarding one of my areas of expertise, please contact me with your ideas. And please note that my schedule on USA trips fills up very quickly!
As of April 12, 2006
As of April 2, 2006
Essential/Favorite Resources Regarding Volunteer Management and Volunteerism
There is a plethora of resources promoting volunteerism, and at long last, the number of volunteer management resources has grown significantly. But which are "the best"? This is a list of my favorite resources relating to volunteerism and volunteer management -- books and online resources from trusted, established people and organizations that I believe should be required reading of anyone who recruits and supports volunteers.
As of March 15, 2006
Does Your Organization's Practices Reflect Its Own Mission?
Being successful in today's business and media climate means an organization must reflect in practice the values it promotes publicly. This latest article offers examples of organizations who aren't "walking their talk" regarding their mission, and the consequences such organizations face in not doing so.

Mistake With an iPod:
Why Tech Is So Hard to Use Even For "Techies"
My own account of trying to buy a "new" technology and, despite my attempts to do all the necessary research, making a costly error. This is also an example of how software and hardware companies make finding information difficult to find, and very difficult to understand -- even for people who are supposedly tech literate.
As of March 1, 2006
As of February 1, 2006
Choosing Specialized Software
(Or Using What You Already Have)
Label-making software, volunteer management software, project management software, presentation software, art work software, client-management software, fund raising software, etc. -- the "Buy v. Build" database debate, what to look for in a particular software package, etc.
As of January 25, 2006
Why Should the Poor Volunteer? It's Time To Re-Think the Answer
Editorial: When volunteering is so often presented just one way -- as a state-sanctioned free labor activity -- reluctance and even hostility by the unemployed, the cash-strapped and the disenfranchised are completely justified. If governments and donors want volunteerism campaigns in poor communities to lead to more volunteering, they must radically update their message.

In 2005, every Tech4Impact issue included a brand new topic, never-before been presented in the almost five years I've been publishing this monthly email newsletter. In 2006, even more brand new topics and resources will be presented! By subscribing, you can read all of the 2005 issues of Tech4Impact. To subscribe, send a blank email to:
tech4impact-subscribe@yahoogroups.com
or, visit: tech4impact yahoogroup

Tech4Impact will continue its focus on helping mission-based organizations to use computer and Internet technologies to benefit people, communities and the environment. Resources for those using lower-end computers and older versions of software will get particular emphasis, acknowledging that mission-based organizations often do not have access to the latest and greatest tech. And Tech4Impact will continue to be presented in as much non-"techie" language as possible.
As of January 2, 2006
Vetting Organizations in Other Countries
One of the frequently asked questions I receive is: "how do I know if a mission-based organization in another country is 'for real'? I want to volunteer/donate to such, but first, I want to make sure it's a credible organization, that it's not some sort of scam, or an 'organization' of just one person." I'm also seeing more and more organizations in developing countries posting their requests for volunteers directly to public online forums. This list of suggestions for anyone who is interested in such organizations.

Hosting International Volunteers
More and more local organizations in developing countries are turning to local expertise, rather than international volunteers, to support their efforts. However, the need for international volunteers remains, and will for many, many years to come. This resource provides tips for local organization in a developing countries interested in gaining access to international volunteers.
As of October 12, 2005
Mission-Based Groups Need Use the Web to Show Accountability
The number and tone of media stories regarding mission-based organizations/civil society and how they spent contributions in the wake of various disasters have done little to help such organizations better serve people in need. Rather, by concentrating on a few bad cases, or by misrepresenting administrative expenses as somehow unnecessary, they have made potential supporters suspicious of all charities, and those these organization's serve pay the ultimate price. There has never been a better time for mission-based organizations to use technology to show their transparency and credibility, and to teach the media and general public about the resources needed to address critical human and environmental needs.

Theater as a Tool For Development
For my Master's Degree in Development Studies (as in human, institutional and community development), I conducted an investigation of what elements need to be in place for an organization engages to successfully use live, in-person performance as a development tool, excluding performer training and theater techniques. Research focused on the experiences of people and organizations who have used live, in-person performance as a development tool. I have now posted descriptions of and, if possible, links to, all of the resources that I used for this research project, which will be turned in later this month. I hope others find these resources helpful, and that the initiatives who shared information can get some positive exposure for their efforts as a result.
As of September 6, 2005
What are good blog topics for mission-based organizations?
The word "blog" is short for "web log", and means keeping a journal or diary online. Blogging is NOT a new concept -- people have been doing it long before it had a snazzy media label. The appeal of blogging for an online audience is that it's more personal and less formal than other information on a web site. Readers who want to connect with an organization on a more personal level, or who are more intensely interested in an organization than the perhaps general public as a whole, love blogs. Blogs can come from your Executive Director, other staff members, volunteers, and even those you serve. Content options are many, and this list reviews some of your options
As of August 12, 2005
Short-term assignments for tech volunteers
There are a variety of ways for mission-based organizations to involve volunteers to help with short-term projects relating to computers and the Internet, and short-term assignments are what are sought after most by potential "tech" volunteers. But there is a disconnect: most organizations have trouble identifying such short-term projects. This is a list of short-term projects for "tech" volunteers -- assignments that might takes days, weeks or just a couple of months to complete.
As of July 12, 2005
The Pitfalls of Having a Program Sponsor
(and suggestions for mission-based organizations on how to avoid them)
For-profit companies, particularly large corporations, often sponsor specific programs at mission-based organizations (non-profit organizations, non-governmental organizations/NGOs, civil society, school, etc.), providing funding, donated staff time, and in-kind equipment and services to help launch and maintain a program. In most ways, this is a blessing for the mission-based organization. But there are often hidden costs that lead to frustrations for everyone involved. This is a list of some of those hidden costs, and ways they can be avoided.
As of July 5, 2005
Is Your Staff "Walking the Talk" Re: Your Organization's Online Activities?
Mission-based organizations use the Internet in all sorts of ways to interact with the public, or with staff and volunteers abroad: for instance, online discussion groups, an intranet where staff and volunteers can share profiles about themselves and updates about their work with each other, or an online service that is promoted as central to the organization's mission and identity. But is your staff showing leadership in using these online tools? If your organization is to use technology successfully, all staff must embrace it. Here are tips on how to encourage that.
As of June 13, 2005
10 Myths About Online Volunteering (Virtual Volunteering)
Online volunteering means unpaid service that is given via the Internet. It's also known as virtual volunteering, online mentoring, ementoring, evolunteering, cyber volunteering, cyber service, telementoring, and on and on. Here is a list of 10 common myths about online volunteering, and my attempt to counter them.

Please, No More Volunteer-Matching Web Sites
Please, no more volunteer matching sites for North America. There are plenty. In fact, in my opinion, there are too many. If you insist on launching such a site, I offer this advice.
As of June 01, 2005
A new look
After almost 10 years, a new logo and a new color scheme. But the same easy-to-download/easy-to-print pages and, I hope, worthwhile content.
This page and its features are currently being beta-tested.